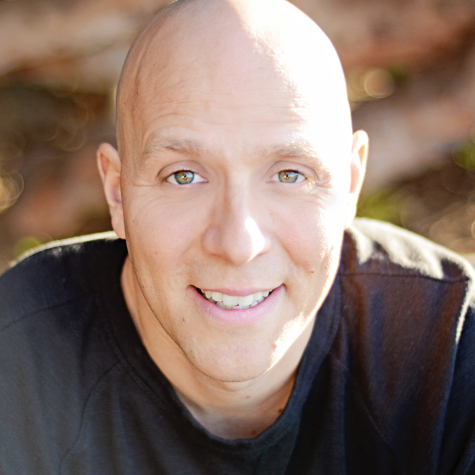 JUSTIN BOUDREAU
AN EDUCATOR WHO CHALLENGES YOUTH
Despite being bullied, barely being able to read and having zero friends until middle school, Justin fulfilled his childhood dream by qualifying to compete in a professional beach volleyball tournament. He humbly states: "as a below average student with incredibly low self-esteem, I finally realized (at 22 years old) that I also played a key role in holding myself back for too long."
This former high school teacher, coach of the year, world traveler and author, exudes a realness that students don't question. On stage, his heart (not his ego) will inspire your students to worry less about being cool and focus more on their future. Justin's words will resonate with the entire audience and motivate students to start accepting themselves and understanding others.
Biography
Justin Boudreau known by students as the "Dude Who Changed My Life" is ready to bring awareness to your "community". His insightful "There YOU Are" vision and his expertise in HUM-ERGY (Humor & Energy) will empower your students to step up and stand out.
In 2007, Justin created and launched "Calling for Gratitude", a campaign that is based on paying gratitude forward. More than 30,000 people from more than 15 countries called the toll free gratitude hotline or posted a comment directly on the website, eventually attracting the attention of a Producer from "The Ellen Degeneres Show." As a result, his unique and interactive approach on the topic of Gratitude has saved students from committing suicide.
Justin is the Founder & Executive Director of Gear UP for Excellence, offering high quality, cost effective leadership retreats and summer institutes for non-profit organizations and student associations across the country. Justin is the co-author of the book for teens "Gearing Up: Inside & Out for a Great Life".
Justin is extremely grateful to be living a purposeful life with his beautiful wife Santana and their cool 8 year old son, Kai. Justin travels out of San Diego.
Speaking Programs
Be YOUnique – Student Keynote
Today's teenagers have to deal with issues ranging from anorexia and pregnancy to suicide and school shootings. The increasing number of broken homes and divorces explain the unprecedented percentage of students who choose to turn to drugs, sex, and alcohol.
Teenagers don't always see the link between today's actions and the consequences of tomorrow, so now is an opportunity for students to discover their true self.
Justin's keynote inspires students to Be YOUnique and challenges them to:
Accept Themselves, Understand Others
Connect with and Act on their Dreams
Deflate Peer Pressure
Un-clique and Be Real
Master School & Life
EDGE-ucator – Educator Keynote
Justin wastes no time getting participants' attention with statements like: "I don't believe in education." Then, after a few uncomfortable moments follows with; "However, I do believe in educators/parents. That is why I am presenting this keynote to you instead of encyclopedias and dictionaries."
Justin's humor continues to shine through as he shares his experience as a successful coach. He believes every educator/parent is a coach, they just don't know it. Justin will inspire most if not everyone attending to get their lives in shape by running two marathons a year. Not with your legs but with your heart.
In closing, Justin shares a simple and effective model that will make you reflect on the importance of building rapport with youth.
Justin Boudreau travels from California