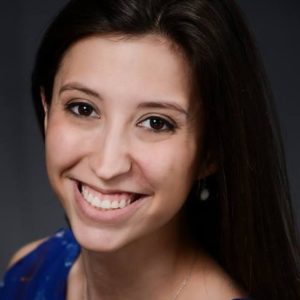 Coming in at 5'1 and fierce, meet Kate Garnes. Kate is a speaker, choreographer, kinormal just girl trying to leave this world a tiny bit brighter than when she came into it.
Biography
Originally from the great state of Missouri, Kate was an only child raised on unsweet tea, playing outside, and the teenage mutant ninja turtles by a strong single mom. Growing up small compared to others her age, Kate always felt the need to try to chase that pesky little thing called perfection, which was a losing fight. In working with youth for over ten years, Kate can see the same chase for perfection in teens that she saw in herself. She uses her story of being told she was never good enough to finding her own courage and strength, not because anyone saved her, but because she learned how to save herself.    
Kate's energy, humor, and genuine love for others has captivated audiences from California to Florida. When Kate isn't speaking, she can be found in Orlando, Florida teaching tap dancing, eating tacos, and kickboxing… not at the same time. 
Speaking Programs
Keynote: Bend Your Knees And Tap Faster: Stop Making Excuses And Take Your Life Back:
A lot of times when things get hard, we accept defeat and never try to change the recording of inadequacy in our own thoughts. During this inspiring program, Kate takes you through her journey and struggle– from being told by trusted adults, such as her father that she was not good enough, to performing for thousands of guests daily at top tourist destinations, to becoming a gladiator. Kate shows teens how to overcome obstacles and have personal success, not because someone saved her, but because she chose to save herself.
Teen Workshop:
Say What?!? How The Words We Say And Don't Say Can Affect The Way We Lead
All humans everywhere ultimately want three things: to be seen, heard, and understood. When one of those things is missing, that's when people start to become not so friendly. When accepting a leadership role, it is so important to know how to treat those you are leading with respect, humility and kindness. In this interactive workshop, Kate shows the importance of recognizing how to see, hear, and understand others, even when it's not easy. Students will leave with hands on actives to take back to their communities to help create an engaging and safe environment where everyone feels seen, heard, and understood.
Reviews
Kate Garnes energized our Arizona DECA group with her charm and relatable story.  She is bright, enthusiastic, personable, and positive. Our high school age kids naturally connected with her and  public speaking for Kate is relaxed and easy. She was a pleasure to work with throughout the planning process.  Kathy Fromer – Executive Director –  Arizona DECA
---
As soon as Kate began speaking to my students, she quickly captivated my students. She challenged my students on their use of word choice and the impact words can have on others as well as themselves. She encouraged the students to really pay attention to the people they surround themselves with and to be selective in choosing friends who will help bring out the best in them. So many leaders strive to be perfect and she touches on the fact that trying to achieve perfection is exhausting and to find joy in your individual strengths. I guarantee that after hearing Kate speak, the students, advisors, and fellow leaders will leave feeling "like a gladiator." Kate is funny, unique, and a complete inspiration.   Ashley Hoffman –  SGA Advisor – Windermere High School
---
I had the distinct pleasure of hearing, witnessing, and experiencing two of her keynote addresses in February at the California Association of Student Councils (CASC) statewide annual Youth Action Summit. Wow, was I blown away, and so were my students! Ms. Garnes was topical, relatable, energetic, interactive, inspiring, and motivating! The next day during breakout sessions students could be heard discussing the themes of her speech, quoting lines during lunch such as, "I can't lower my standards, because you can't reach yours," and calling each other GLADIATORS as Ms. Garnes had called everyone in the room to motivate them to have the courage to create change.
I personally witnessed Ms. Garnes take her speech and turn it in to action with one of my students. Chris wanted to speak to Ms. Garnes one-on-one to discuss a few themes from her speech and a possible career choice. She went out of her way to carve some time with him and he emerged inspired and so focused that his grades have improved and he has identified and solidified his career choice and field of study for college in the Fall.  Eileen Miranda Jimenez –  District Advisor – West Covina Unified School District
---
Kate is full of infectious energy, genuine compassion, and conveys an empowering message that is relatable to a diverse audience. She taught us all to embrace our inner Gladiator
 Wendy Cartwrite –  SGA Advisor – Ocoee High School
---
One of my students saw Kate at a national conference, and came back to school really excited and energized by her presentation.  She felt that our students needed to see her, and strongly recommended her for our "Harmony Week" activities.  From my initial email to hosting her presentation, working with Kate was a dream.  She was professional and attentive to my school's needs.  More importantly, our students really responded to her message.  They loved her energy and her relatability.  I would strongly recommend her to any high school looking for a dynamic, fun, and engaging speaker.
Thanks for your time!   Amy Dubovick –  Advisor –  Oakmont High School
---
Kate Garnes travels from Florida.