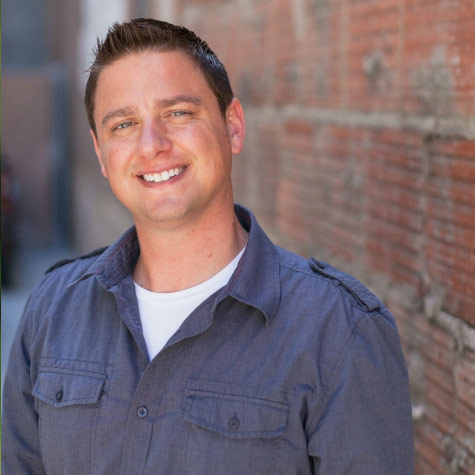 PATRICK MAURER
SPEAKER, EDUCATOR, ENTERTAINER!
"Patrick Maurer is an award-winning speaker and leader transforming campuses, communities, and individuals of all ages. Maurer, a trained communicator and educator, is best known for his perfected approach of fusing compelling topics with real-life accounts, humor, and pop culture savviness. His unique style garnered him a Certified Speaking Professional ® designation by the National Speakers Association, an honor earned by only the top 10 percent of speakers worldwide. Patrick's proven track record of delivering value has impacted individuals across North America for over a decade, including top-tier organizations such as the National Association of Student Councils and the Sundance Film Festival. He continues to serve and lead in hands-on-roles, serving in renowned organizations such as Kiwanis."
Biography
Patrick Maurer is a speaker with hands-on experiences. He's been a class and club president, served on numerous state and national boards, and even spent his senior year of high school as the Governor of the California-Nevada-Hawaii district of Key Club International. Patrick graduated Summa Cum Laude from the Hugh Downs School of Human Communication at Arizona State University before returning to California to earn his teaching credential and work as a high school English teacher. While teaching, he became a cast member of ComedySportz San Jose where he performed family-friendly improvisational comedy for four years. He eventually left the classroom to pursue speaking and leadership development full-time. His engaging programs and style has been recognized by the National Speakers Association which designated him a Certified Speaking Professional, an honor that less than 10% of the world's best speakers possess. He's funny, relatable, and thought-provoking.
Speaking Programs
Keynotes
Transforming Our Time
Today's leaders share a similar struggle: How do they rise above the everyday noise and find the time to be a great leader that impacts fully, beyond the average, conventional scope? The reality is that if today's leaders want to have an impact in a world rampant in commenting and complaining, it's mission critical to make the most of the time they have now, to be an active force in which they create, cultivate and contribute.
In this poignant and acclaimed keynote, audiences explore how proactivity opens the door to possibility when that conventional thinking is flipped on its head. Educators and leadership groups have long celebrated this session for its honest portrayal of perseverance in times of adversity, and innovative approach to service. When leaders forge a path where passion intersects with purpose, they will discover how even the tiniest shifts in our actions can make a lifelong difference.
Attendees will walk away from this session empowered to:
Make the most of their time, experiences and interactions to impact others positively
Rediscover passion
Connect purpose to passion, to lead with renewed energy
Persevere through tough times by accessing various tools and support networks
Take action, and serve boldly
Assemblies
Conquering Complacency: How to Bold Outside the Bubble
Complacency. For some, it's the result of a frustrating path where success is not as clearly identified or quickly obtained. For others, it's the safety blanket of maintaining a scope of work that is comfortable. In this frame of mind, regardless of the reason, many people find it easier to focus on the end destination of being "done" with a the task at hand, as opposed to striving to attain their personal best. The daily deluge of work demands and responsibilities can invoke a dangerous pattern of switching into autopilot mode. This presentation shatters that pattern.
When "good enough" is the social norm, how do we shake up that mindset and work alongside others to truly develop our mind, hearts, and courage to do great things? Audiences will walk away with tips, tools, and a clear understanding of how to:
Restructure their approach in situations to apply boldness – from the choices we make to the life we lead, regardless of outcome
Understand how boldness impacts our success and how we manage tough times
Redefine success as something to be achievable but not instantaneous
Establish habits that produce long term results on the road toward success
Words with Friends: The Impact of Negativity and How to Re-imagine the Norm
Did you know that 1 out of 5 kids admits to being a bully, or doing some "Bullying"? In a world of 24/7 access to each other via texting, the Web, and Facebook, bullying doesn't sleep and policing it doesn't work. Empowering kids does.
In this captivating session, students will be imagining a reality where kindness is the new norm. Organizations and educators have long praised this program for its breakthrough approach of teaching the skills needed to be proactive and opportunistic when it comes to meaningful, everyday interactions that celebrate others. When students regularly connect the long-term impact of their everyday interactions they have a greater chance at invoking dramatic, positive change in their campus/community.
Students will walk away from this session being able to:
Identify the role negative comments play in self-belief and how they prevent us from pursuing our goals
Differentiate between positive and negative words and the power of both
Integrate support and celebration of self and others into their daily life
Recognize the benefits of working alongside one another
Seniorize This
For seniors wrapping up their time in high school, the experience can be as exciting as it is overwhelming – the year seems to have flown by and new chapters are approaching fast. As their final days of high school take shape, this fun and hilarious take on the journey thus far has proven to be as engaging as it is motivating for students. Audiences will have the opportunity to not only reflect on where they've been, but receive a bold call-to-action to make the most of the time they have right now, alongside their peers, while taking an inspiring look ahead to the future and its possibilities.
Seniors will laugh and relate in this lively session that joins them in celebrating their milestones and prepares them to not just take on the unknown, but fall in love with the challenge. Forward-thinking messages include:
The connection between forging ahead with courageous decision making and the greater influence it can have on college and the times beyond
Daring to live a life filled with positive, bold choices
Mindfulness in the remaining time of the school year – how to celebrate relationships now and foster them for years to come
Embracing the challenges that lie ahead, and the rewards we gain by doing so
SENIORS ONLY (High School Seniors)
This program is designed to encourage your seniors to be the P.T.S. (Positive Trend Setters) of your school campus. Aaron will also challenge seniors to think about the BIG STEP of graduation!
STAFF DEVELOPMENT & PARENT MEETINGS
Each program is customized to address your areas of interest.
Patrick Maurer travels from California