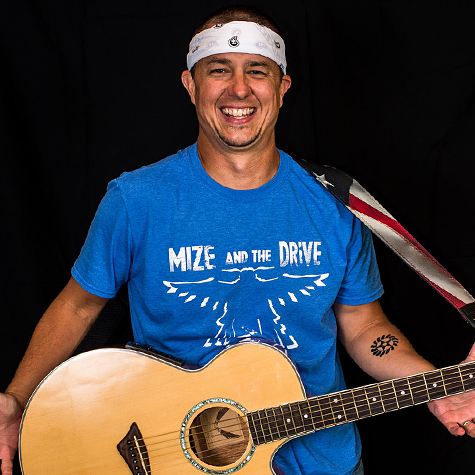 Phillip Campbell
INSPIRE THE HOPELESS, EMPOWER THE DREAMERS
Phil Campbell, known to his students as PC, is a 16-year educator with a passion for loving kids. His goal is to assist schools in becoming the best learning environments they can possibly be for students to learn and for teachers to teach. His philosophy to accomplish this is simple: put relationships first, genuinely love one another, and create a sense of family within your school setting.
The educational profession wasn't always easy for PC until he had a revelation…he opened his heart and started loving his kids. From there, a funny thing happened; they started loving him back. And the rest, as they say, is history.
Biography
With educational experience as a teacher, coach, athletic director, and principal, PC has fought the battles on the front lines of education and understands how to win and connect with today's youth. He was voted by the student body of his high school as the staffulty representative to wear the autographed graduation gown and to speak during the graduation ceremony three years in a row.
Whether it's motivating students to chase their dreams, inspiring educators to make an immeasurable impact on tomorrow, or revolutionizing the culture and climate of your educational setting, PC has the experience and expertise to help your school attain ROCK STAR STATUS!!!
Speaking Programs
Rock Star University:
Energy. Intensity. Enthusiasm. Passion. Raw emotion.
These are just a few of the things your staffulty and student leaders will experience during Rock Star University. Set the bar high for an amazing school year with a professional development experience that your staffulty and student leaders won't soon forget.
Topics covered during Rock Star University include:
Reaching At-Risk Youth
Building Relationships
Increasing Recognition
Improving School Culture & Climate
Social Media
Instructional Methods
In addition, PC has built a student leadership workshop into the event as well! In order to truly create a dynamic culture in your school, student buy-in is essential. Rock Star University involves your student leaders in order to create a powerful, lasting impact on your campus!
LEADERSHIP:
PC has served in a leadership capacity nearly his entire life…from youth  and collegiate sports all the way through his experiences as a coach, teacher, athletic director, and principal. Let PC share his tips for how to leave a legacy in today's constantly changing society.
CULTURE AND CLIMATE:
When it comes to revolutionizing your school's culture and climate, PC doesn't just talk the game…he has actually played the game and has the results to prove it! Let PC share his strategies and ideas for how to transform your school into a place that students and staff members alike will take pride in calling their own!
CHASING YOUR DREAMS
From being an uninvited walk-on as a Division I college baseball player to taking risks in the world of education to taking a leap of faith into his present career, PC is the epitome of chasing his dreams. Let PC inspire your stakeholders to chase their dreams!
Reviews
After hearing PC speak, I couldn't help the feeling I had of wanting to make a change. He knows our wants and needs and knows exactly how to get your school going with the feeling of security, excitement, and a genuine passion for going to school each day. Leah Hansen – Student – Wisconsin
---
Phil was engaging and passionate about improving school culture. Students and advisers alike left his presentation not only feeling inspired, but with a ton of practical ideas that they could put into action immediately. I wish he would have been my principal! Sarah Nilles – Oregon Association of Student Councils
---
PC was an extremely memorable speaker!! He told stories that were relatable for our high school students, he evoked compassion throughout, and hundreds of student leaders took away many positive messages! He brought such an amazing energy to the stage that it was hard not to take anything valuable away from it. I would recommend PC talking to any young adults and adult educators!   Molly Tomlinson- Student – NLCC Leadership Conference
---
Outstanding! Dr. Campbell provided a great message to our students and staff, was actively engaged throughout the day and created a positive buzz within the school. Dr. Campbell went out of his way to work with our faculty and provide valuable insight for ideas that we will look to implement to help improve our school culture/climate. It was an outstanding experience and I would highly recommend him to any school looking to improve their school culture!   Tommy Anniville-Cleona School District
---
Phil provided an inspiring message that was really on point for our attendees. He gave practical suggestions as well as recharged these principals, which is just what we were looking for. It was a pleasure working with him and I know some of our schools will want to bring him back.   Megan Hillabrand – NCSA – State Principal's Conference
---
 PC was amazing. His message is one that all educators need to hear. Look forward to having him back.   Jay Edelen – Superintendent – Arapaho-Butler Public Schools
---
I appreciate your energy and love for students. Within our current climate in education, it's sometimes tough to find those that will lay it out on the line for our students. Thank you for reassuring me that what I'm doing and what I believe is right. Jason Mix- Principal, Minnesota
---
Phillip Campbell travels from Tennessee