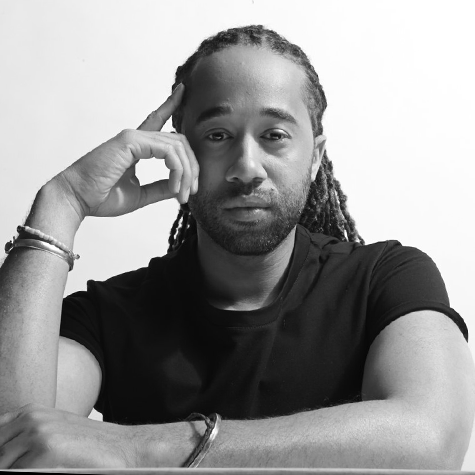 SHAUN DERIK
THE SPEAKER FOR THE DREAMER
For over 10 years, Speaker and Performing Artist, Shaun Derik, has dedicated his life to helping people, young and old, reconnect with their passion and go after their dreams. Through his dynamic message delivery, which is a blend of music and comedy, audience members leave Shaun's presentations feeling motivated and energized; as a result are encouraged to take massive steps towards the achievement of their life-long goals.
Shaun learned early about the power of a mentor and having that positive reinforcement of someone else's feedback. Shaun struggled through his grade school years, and like so many young people, developed a low self-esteem and turned to music as an outlet for his emotions. Frequently Shaun would stay behind after school ended, sneak into the music room and play the piano. One day the music teacher heard Shaun playing the piano; he let Shaun finish his piece and then came into the room and gave, what Shaun refers to as, "the greatest gift of all" a compliment that forever changed Shaun's life. As the "Speaker for the Dreamer" Shaun represents that support system needed to be triumphant and truly believes that with hard work and consistency, anything is possible!
Biography
Throughout grade school, Shaun studied dance and theater and after high school immersed himself into arts and entertainment industry, landing several commercials and producing his own stage plays. It wasn't until enrolling in a public speaking course in college that he found his calling. "I knew nothing would ever give me more joy than encouraging people through the power of communication." So, that is what he set out to do and has not looked back!
Shaun moved to New York City and founded Dreamsong, a production company designed to deliver inspirational and relevant content for today's dreamer. His most recent projects include the audio series, "Dreams & Detours" and the reality web-series "JourneyMe."
Speaking Programs
KEYNOTES
Use Your Inside Voices: 60-75 MINS
"Use your inside voice" does not simply mean, quiet down and lower your voice it is a metaphor for listening to the voice within. In this presentation, Shaun explains the importance of what thoughts and voice to listen to within oneself. Through entertaining and amusing anecdotes from his most troublesome years in grade school Shaun will take you on a journey that will help you to:
Recognize the importance of internal dialogue and positive thinking
Learn how to quiet the noise of outside negative influences
Gain strategies on how to reinforce the positive voice on the inside
Topics covered: Self Confidence, Bully Prevention, Finding Passion
Dreams & Detours: 60-75 MINS
On our personal journeys, we come across many paths. Some of these paths lead to a dead-end road and some lead to viable opportunities. But how can one tell the difference? Through music and dance, Shaun teaches young people how to not only ask the right questions but to ask the right people when it comes to their future. Through this interactive keynote, audience members will leave feeling challenged to:
Use their own experiences to help navigate the roads of adolescence
Create a personal road map that falls in line with their goals
Implement and maintain positive habits to keep them on track
Topics covered: Healthy Choices, Peer Influence, Goal Setting and Execution
WORKSHOPS

Small World, B.I.G. YOU: 40-45 MIN
"How BIG is your dream?" Shaun boldly asks in his captivating workshop, Small World, BIG YOU! Shaun will take students on a journey into the minds of some of the most successful leaders of our time outlining their challenges and pointing out similarities that we all have to these powerful individuals. In this interactive workshop, Shaun challenges participants to be B.I.G. in their community and personal life. Individuals will walk away feeling inspired and armed with the key components needed to start taking B.I.G actions, TODAY!
Topics covered: Imagination, Public Responsibilty, Leadership
Use Your Inside Voices: 45-55 MIN
"When we're young, we have a special voice that tells us we can do anything. As we grow, that voice begins to fade… And sometimes it disappears completely," Shaun, the creator and workshop facilitator, explains.
In this hands-on workshop, Shaun presents delivers one of his best workshops yet as participants are introduced to the world of public speaking. "The most powerful human beings are the ones who are able to speak up for themselves and others," Shaun explains. Whether your passion is to speak out against bullying or speaking up when choosing a college to attend, this presentation will challenge its listeners to to dig deep and locate what it is that makes them happy and then learn to speak from that premise whenever making decisions.
Topics covered: Self Confidence, Public Speaking, Social Skills, Goal-Setting
Reviews
Shaun did an amazing job with encouraging student participation. He was exactly what we wanted for our opening speaker. He was inspirational but in a way that pumped the students up and had them moving around, excited to participate and begin the conference weekend. Michael Haddock – School President – Alabama Student Council Association

---

I received positive feedback from both staff and students regarding Shaun's assembly. He kept students engaged and promoted a good message. He had great time management and monitored his own time. He was very friendly and interacted with students after the show. I would invite him back again in future years. Thank you Shaun. Dana Meyers – Cumberland Regional High School

---

Shaun was the final speaker of a three day convention. He was perfect for closing on Monday because he was high energy and very engaging. We would be happy to work with Shaun again! DeWayne Patterson  – Bixby Public Schools

---

Shaun Derik was awesome! Fantastic speaker and performer with a great message. Erikka Perry – Friend to Friend Conference

---

Shaun was both highly entertaining and had a great message. He also clearly has a heart for kids and spent time in between talks talking with them. We will definitely want him back in the future.  Dave Peters – Activities Director -Tahoma High School

---

Shaun did an amazing job working with our student leaders. He was engaging, honest, and practical in every. His keynote was enjoyed by the entire school, as he was humorous, humble, and creative in delivering some very important messages. I would not hesitate to hire Shaun again in the future.  Bill Martin – Oratory Prep

---

Wonderful connection to students; engaging and provided opportunity for crowd to get involved. His message could go deeper. But, overall a big SMILE on my face.  Melissa Maher – Activities Director – Beyer High School High School

---

I really liked how Shaun connected to the students. He was highly engaging. He provided fun opportunities for crowd involvement. I did wish he included more of a deeper message. I would recommend Shaun to others. !  Sara Mariano  – Activities Director – Enochs High School

---

Shaun did a wonderful job with all parts of his commitment to our state conference. His keynote was great and the students loved it. His advisor workshop and large group student workshops were well done. His message was great.   Paul Branagan – Executive Director – MASC

---
Shaun Derik travels from New York