Famous Diversity Speakers to Motivate, Inspire and Accept Differences!!
In an organization, people come from different walks of life. As the world is getting smaller, it is indispensable to embrace one another's uniqueness. The Fisher Agency represents diversity speakers to motivate you to respect and appreciate the differences used to separate us from one another.
If your organization is seeking motivational youth speakers, keynote speakers on diversity, college diversity speakers, or cultural diversity speakers – The Fisher Agency has numerous diversity speakers to motivate you and inspire all of us to walk through this world together.
"We become not a melting pot but a beautiful mosaic. Different people, different beliefs, different yearnings, different hopes, different dreams."
                                               – Jimmy Carter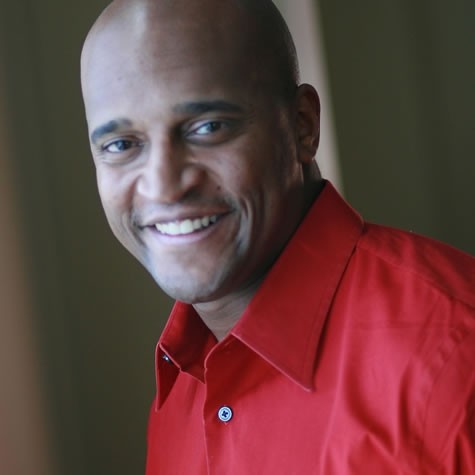 Biography
AARON DAVIS
THE ENTHUSIATOR
Does your school have issues that demand immediate attention? Then Aaron Davis can empower your students and staff to take positive action before tough issues become headlines.
Based on his expertise and life experiences, he thoroughly understands the importance of making the right decisions early in life, as well as the dreaded consequences of following the wrong crowd.
Aaron has been where your students are today and he has experienced first-hand some of the success that they seek tomorrow. Because of his enthusiasm and passion for seeing young people's lives change, he is known, nationwide, as the Enthusiator.
Aaron holds a degree in Psychology from the University of Nebraska-Lincoln and was a member of the 1994 National Championship football team.
He has spent countless hours with young people in junior and senior high schools, colleges, and juvenile detention centers. He has worked directly with youth as Urban Outreach Director for Campus Life, and as an Educational Specialist for the University of Nebraska.
Aaron is co-author of the books: The Making of an Unshakeable Character and The Heart of a Difference Maker and is the author of the inspiring book, The Truth About Success.
Speaking Programs
THE TRUTH ABOUT LEADERSHIP (Students)
What type of leader are you, and how are you affecting those following you? This workshop assists students in defining their leadership style and it's affect on others.
THE TRUTH ABOUT FOLLOWING YOUR DREAMS (Students)
Students will learn the importance of not just having a dream but taking action to make it happen!
THE TRUTH ABOUT SEX (Students)
This is an abstinence workshop.
EXTRA-ATTENTION (Students)
This is a program for selected students who may need extra-attention as a result of a number of issues. Aaron believes ALL students are at-risk so he refrains from describing them. But he isn't naive to the fact that some students do require a different learning style and environment! This program is designed just for them, at their level, on their turf!
5 THINGS EVERY TEEN MUST KNOW AND AVOID (Students)
Students will walk away from this presentation knowing the 5 things they must know and avoid in order to have success in school and in life!
SENIORS ONLY (High School Seniors)
This program is designed to encourage your seniors to be the P.T.S. (Positive Trend Setters) of your school campus. Aaron will also challenge seniors to think about the BIG STEP of graduation!
STAFF DEVELOPMENT & PARENT MEETINGS
Each program is customized to address your areas of interest.
Aaron Davis travels from Nebraska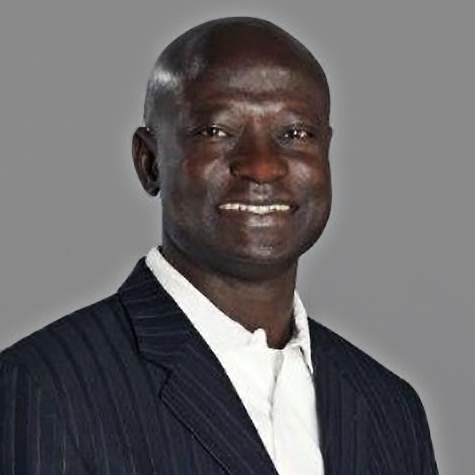 Biography
ALBERT MENSAH
RISING FROM HUMBLE BEGINNINGS IN GHANA
Albert Mensah was born and lived the first nineteen years of his life in Ghana (Africa). Born in a mud hut and living far from any urban center. Albert's life was hard. When he was just a small boy he carried water several miles each day to help his family survive.
Albert's powerful message of hope and inspiration is based on his own life experience as he shares the practical skills and tools he used to become successful. Albert believes that any person can become more successful if they can conceive a powerful dream that touches the heart of their existence. Albert's life in Africa and his amazing success since coming to America demonstrates that high achievement always begins with Aiming High in the pursuit of such a dream.
When Albert was eight he saw his first movie. It was an American movie and he saw people wearing shoes. Every person in the movie wore shoes. At that moment Albert conceived the first dream of his life: He dreamed of going to America to live! He did not know how it could become possible, but he believed he could and would. Someday he would live where everybody had shoes. Without even realizing it, Albert had deployed the most powerful principle that permits human success and achievement. Albert had learned to Aim High! He spent the next eleven year putting himself in position to turn his dream into reality.
After Albert decided he would come to America his friend in Africa teased and ridiculed him. His nickname became "States" and it was not meant to be complimentary or supportive. After all, how could a poor little boy stuck in grinding poverty wind up in America? Where would he get the money to go? How would such a thing be possible? Even if he did make it to America how would he earn a living? Was his dream to become a cab driver in New York? Any reasonable person would know that circumstances like these would be impossible to overcome. Albert heard all these gloomy predictions but never quit believing he could come to American and be successful.
During his high school years Albert wrote hundreds of American colleges trying to obtain a scholarship. Ultimately, Western Maryland College near Baltimore contacted Albert and invited him to come. This was the ticket to America Albert had relentlessly pursued for so long. Today, Albert is an American Citizen and has become one of the most sought after motivational speakers in the world. Albert Mensah, the hopeful immigrant from Africa has become America's Dream Engineer.
Albert's powerful message of hope and inspiration is based on his own life experience as he shares the practical skills and tools he used to become successful. Albert believes that any person can become more successful if they can conceive a powerful dream that touches the heart of their existence. Albert's life in Africa and his amazing success since coming to America demonstrates that high achievement always begins with Aiming High in the pursuit of such a dream.
Reviews
I just wanted to take the time to thank you for your keynote speech at the Washington State Sports Medicine Competition in Spokane this past week. Your presentation was extremely powerful. I did not get the opportunity to hear the entire presentation due to proctoring tests, however the portion that I had the privilege of hearing was fantastic. You captivated our students by your words and experiences. Thank you so much for sharing your life with us at the competition. – Renee Herigstad – Stanwood High School

---
Our school is a minority majority High School of 2400 students in the Dallas/ Ft. Worth metroplex area. Albert Mensah was absolutely a great fit for our student body. He was entertaining to the students, had a great message and was able to connect with kids on a one to one basis. It is difficult to find a speaker that can reach different ethnic and social economic levels but Albert was perfect. I would highly recommend him to speak to young adults. The students at Trinity High School in Euless loved him! Becky Ewart – Assistant Principal – Trinity High School
Albert Mensah travels from California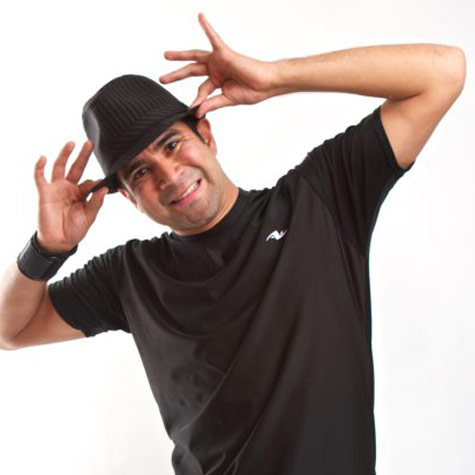 Biography
PATRICK PEREZ
MAD SKILLS FOR STUDENT'S SUCCESS
With shows like America's Best Dance Crew and Dancing With the Stars tearing up the airwaves you might think you've seen it all… until now! Get your students ready for some caffeine for their dreams and some sugar for their souls because their lives are about to get a lot sweeter!
Like many pop culture icons of today Patrick "Pac Man" Perez realizes that today's youth are a sight & sound generation in need of an attention grabbing performance. Add a twist of music with a dash of dance and BAM , you have a student success program that is right up their alley.
Patrick combines the eye-catching style of break dance (b-boying) with student success principles that deal directly with drug and alcohol prevention, academic success, drop out prevention, choices and pregnancy/STD prevention.
No other student success program offers the style and flavor that Patrick brings! Patrick has break danced to over 300,000 people across the USA, Canada, Mexico and Germany. Patrick's passion is to use his gifts in order to reach out to those students who are in need of hope, encouragement or just a good kick in the pants to get going!
Besides speaking in schools across the country he has also been featured at:
Student Council National Conference
Family, Career and Community Leaders of America (FCCLA) National Conference
National Guard Youth National Conference
Apart from his speaking career, Patrick is also the author of "Mad Skills For Student Success: 10 Choices You Can Make to Get Better Grades, Create an Amazing
Future and Take Control of Your Crazy Life!" He earned his Bachelor of Arts degree in Communication Studies from the University of Texas at El Paso and a diploma in Christian Life Studies from Texas Bible Institute.
His impact in his local community garnered him the 2006 El Paso Small Business Administration's Young Entrepreneur of the Year Award. He has also earned honors from the National Speakers Association and Toastmasters International. After hosting several of his own regional and international level street dance competitions he was approached by Red Bull Energy Drink in 2007 to collaborate on a state-wide Texas vs. New York high school break dance competition. He continues to give away hundreds of dollars in scholarships each year to winners of these positive, drug-free events!
Give your students a program they want to see with a message they need to hear!
Speaking Programs
Mad Skills For Student Success! – Conference Keynote/School Assembly (45-60 min)
Open a can of Red Bull, mix it together with healthy principles like choices, goal-setting and continuing education, add a splash of energetic music and a dash of audience interaction and you will have a taste of Patrick's Mad Skills For Student Success Program!
Your students will savor Patrick's fresh dance moves and funky humor as he effectively challenges them to accept who they are, take responsibility for their choices and strive for academic and personal success.
This program will have your audience up and moving, laughing and dancing all the while learning mad skills for their success! Remember to give your students that extra edge to succeed by investing in some copies of Patrick's new book "Mad Skill for Student Success: 10 Choices you Can Make to Get Better Grades, Create an Amazing Future and Take Control of Your Crazy Life!"
*Select program packages include 50 copies of Patrick's book for your students.
This program focuses on these developmental assets as compiled by the Search Institute:
# 5-Caring school climate
#35-Resistance skills
#21-Achievement motivation
#37-Personal power
#30- Responsibility
#39-Sense of purpose
#31-Restraint
#40-Positive view of personal future
#32-Planning and decision making
Patrick Perez travels from Texas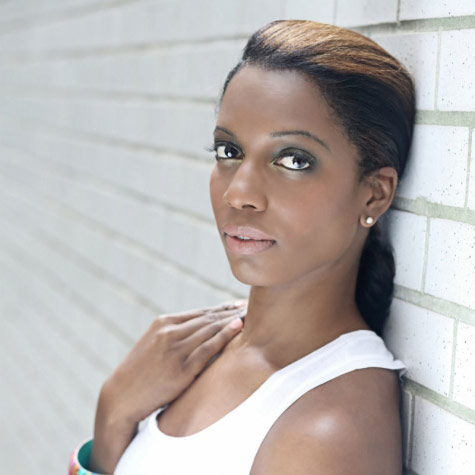 Biography
SABRINA THOMPSON
SURVIVOR
Bold, rare and creative genius are a few words some people use to describe media maven/TV personality/small business owner, Sabrina Thompson. Thompson is no stranger to adaptation. She has done it all. From NCAA division one track & field to major network television production to teaching high school in one of the roughest neighborhoods in the country. Picture all that along with co-founding a 40,000 plus member non-profit and helming a burgeoning multimedia company and all of a sudden lasting thirty-nine days on Survivor on CBS doesn't seem so hard. After all, being a survivor is about standing out.
Which Thompson has done since a young girl who outran the boys all the way to a track scholarship at the University of North Carolina at Chapel Hill where she competed in the 100-meter dash. A few years later with a degree in Communications and $500, she was off to NYC to start a high-profiled internship in television production at the Ricki Lake show. From there she landed a job at Columbia TriStar, Sony Pictures, and Court TV as a booking and segment producer for series on the O.J. Simpson 10th year analysis, Michael Jackson, and Kobe Bryant trials.
It's also about being bold.
Like leaving a career in television for the humble calling of a New York City public school teacher just for the challenge, which was what Thompson did when she joined the staff of Frederick Douglass Academy VII high school. With creativity and a no-nonsense demeanor, she taught high schoolers in the roughest sections of Brooklyn and put her industry Rolodex to good use inviting celebrities and top executives to the classroom.
At the same time Sabrina was changing the world one student at a time, she was also co-helming WEEN (Women Empowerment in Entertainment Network) a program that educates young women how to be moguls and executives in the world of entertainment. Since its inception in 2007, the coalition has gained over 43,000 members across the country, receiving major network press from the New York Post, BET, CNN, and MSNBC. As a member of the founding board, Thompson plays a fundamental role in organizing the annual WEEN Academy, a six-week course designed to rigorously educate 25 promising industry leaders in the field of business and marketing.
As if that wasn't enough, Thompson also launched beanpYe (www.beanpye.com), a jewelry line comprised of her own handcrafted bracelets, earrings, and necklaces for authentic fashion lovers. These tropically themed pieces, inspired by art from Samoa and Fiji, graced the pages of prominent magazines and adorning the wrists, necks, and earlobes of Grammy award-winning Alicia Keys, Jill Scott, Nelly Furtado, Joss Stone and India.Arie.
It's safe to say that as an entrepreneur and a young leader, Thompson seeks out challenges. But arguably her greatest challenge sought her in the form of an email from a casting producer informing her that she was being considered on Survivor's twenty-fourth season. This was tremendous given that she hadn't even sent in an application. "One of the women they were recruiting for the show had my same exact name. They kept Googling information on her, but kept getting my picture and info instead. They simply said, 'we like this Sabrina better" and called me."
And like that Thompson was off to the treacherous mangroves of Upolu, Samoa for Survivor: One World. Using the skills she accrued from teaching in an inner-city schools—analyzing personalities, knowing when to be authoritative, when to play the background—she competed for thirty-nine days, lasting all the way to the final council where she finished as the runner up for the million dollar cash prize. "I didn't have to come out of character that much in order to get far," Sabrina says, reflecting on her success. "I played a game that I can be proud of, my parents can be proud of, and my community can proud of."
Now that Sabrina has proven she is a survivor, she is steadily turning into a household name. Her recently launched KUU ("prominent" in Swahili) Photography boasts a stunning online portfolio of portraits and landscapes that have been featured on Entertainment Tonight and short films on gang prevention and the epidemic of fatherless homes.
Sabrina Thompson travels from New York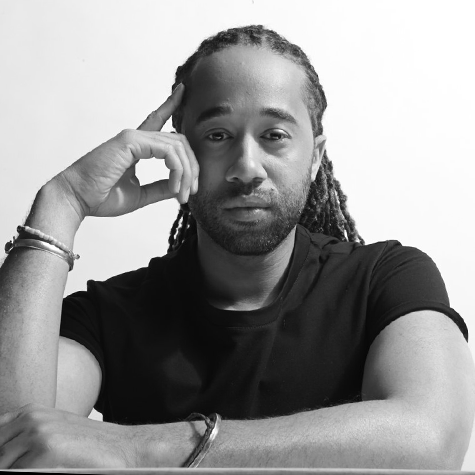 Biography
SHAUN DERIK
THE SPEAKER FOR THE DREAMER
For over 10 years, Speaker and Performing Artist, Shaun Derik, has dedicated his life to helping people, young and old, reconnect with their passion and go after their dreams. Through his dynamic message delivery, which is a blend of music and comedy, audience members leave Shaun's presentations feeling motivated and energized; as a result are encouraged to take massive steps towards the achievement of their life-long goals.
Shaun learned early about the power of a mentor and having that positive reinforcement of someone else's feedback. Shaun struggled through his grade school years, and like so many young people, developed a low self-esteem and turned to music as an outlet for his emotions. Frequently Shaun would stay behind after school ended, sneak into the music room and play the piano. One day the music teacher heard Shaun playing the piano; he let Shaun finish his piece and then came into the room and gave, what Shaun refers to as, "the greatest gift of all" a compliment that forever changed Shaun's life. As the "Speaker for the Dreamer" Shaun represents that support system needed to be triumphant and truly believes that with hard work and consistency, anything is possible!
Throughout grade school, Shaun studied dance and theater and after high school immersed himself into arts and entertainment industry, landing several commercials and producing his own stage plays. It wasn't until enrolling in a public speaking course in college that he found his calling. "I knew nothing would ever give me more joy than encouraging people through the power of communication." So, that is what he set out to do and has not looked back!
Shaun moved to New York City and founded Dreamsong, a production company designed to deliver inspirational and relevant content for today's dreamer. His most recent projects include the audio series, "Dreams & Detours" and the reality web-series "JourneyMe."
Speaking Programs
KEYNOTES
Use Your Inside Voices: 60-75 MINS
"Use your inside voice" does not simply mean, quiet down and lower your voice it is a metaphor for listening to the voice within. In this presentation, Shaun explains the importance of what thoughts and voice to listen to within oneself. Through entertaining and amusing anecdotes from his most troublesome years in grade school Shaun will take you on a journey that will help you to:
Recognize the importance of internal dialogue and positive thinking
Learn how to quiet the noise of outside negative influences
Gain strategies on how to reinforce the positive voice on the inside
Topics covered: Self Confidence, Bully Prevention, Finding Passion
Dreams & Detours: 60-75 MINS
On our personal journeys, we come across many paths. Some of these paths lead to a dead-end road and some lead to viable opportunities. But how can one tell the difference? Through music and dance, Shaun teaches young people how to not only ask the right questions but to ask the right people when it comes to their future. Through this interactive keynote, audience members will leave feeling challenged to:
Use their own experiences to help navigate the roads of adolescence
Create a personal road map that falls in line with their goals
Implement and maintain positive habits to keep them on track
Topics covered: Healthy Choices, Peer Influence, Goal Setting and Execution
WORKSHOPS

Small World, B.I.G. YOU: 40-45 MIN
"How BIG is your dream?" Shaun boldly asks in his captivating workshop, Small World, BIG YOU! Shaun will take students on a journey into the minds of some of the most successful leaders of our time outlining their challenges and pointing out similarities that we all have to these powerful individuals. In this interactive workshop, Shaun challenges participants to be B.I.G. in their community and personal life. Individuals will walk away feeling inspired and armed with the key components needed to start taking B.I.G actions, TODAY!
Topics covered: Imagination, Public Responsibilty, Leadership
Use Your Inside Voices: 45-55 MIN
"When we're young, we have a special voice that tells us we can do anything. As we grow, that voice begins to fade… And sometimes it disappears completely," Shaun, the creator and workshop facilitator, explains.
In this hands-on workshop, Shaun presents delivers one of his best workshops yet as participants are introduced to the world of public speaking. "The most powerful human beings are the ones who are able to speak up for themselves and others," Shaun explains. Whether your passion is to speak out against bullying or speaking up when choosing a college to attend, this presentation will challenge its listeners to to dig deep and locate what it is that makes them happy and then learn to speak from that premise whenever making decisions.
Topics covered: Self Confidence, Public Speaking, Social Skills, Goal-Setting
Shaun Derik travels from New York