Motivational Speakers for leading the next generation of leaders!!
Leadership comes with responsibility at any level. Leadership can only be practiced in attitude and actions. If you are looking for a motivational speaker regarding the abilities, knowledge, and skills necessary to be a leader, The Fisher Agency has many of the top motivational speakers on what leadership looks like in today's day and age.
Leaders know the way and lead the way – respectfully exercising authority over oneself and others. If you seek inspirational speakers at your school or workplace, (including youth speakers, speakers for schools and speakers for teachers) The Fisher Agency speakers are here to motivate you. If you are in the quest of a professional speaker(s) for an event in your office, then conference speakers are here to lead your team to the next level.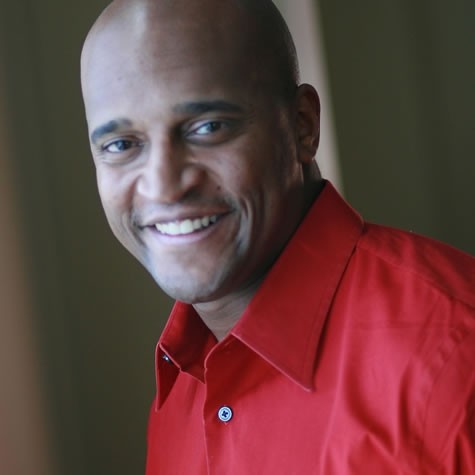 Biography
AARON DAVIS
THE ENTHUSIATOR
Does your school have issues that demand immediate attention? Then Aaron Davis can empower your students and staff to take positive action before tough issues become headlines.
Based on his expertise and life experiences, he thoroughly understands the importance of making the right decisions early in life, as well as the dreaded consequences of following the wrong crowd.
Aaron has been where your students are today and he has experienced first-hand some of the success that they seek tomorrow. Because of his enthusiasm and passion for seeing young people's lives change, he is known, nationwide, as the Enthusiator.
Aaron holds a degree in Psychology from the University of Nebraska-Lincoln and was a member of the 1994 National Championship football team.
He has spent countless hours with young people in junior and senior high schools, colleges, and juvenile detention centers. He has worked directly with youth as Urban Outreach Director for Campus Life, and as an Educational Specialist for the University of Nebraska.
Aaron is co-author of the books: The Making of an Unshakeable Character and The Heart of a Difference Maker and is the author of the inspiring book, The Truth About Success.
Speaking Programs
THE TRUTH ABOUT LEADERSHIP (Students)
What type of leader are you, and how are you affecting those following you? This workshop assists students in defining their leadership style and it's affect on others.
THE TRUTH ABOUT FOLLOWING YOUR DREAMS (Students)
Students will learn the importance of not just having a dream but taking action to make it happen!
THE TRUTH ABOUT SEX (Students)
This is an abstinence workshop.
EXTRA-ATTENTION (Students)
This is a program for selected students who may need extra-attention as a result of a number of issues. Aaron believes ALL students are at-risk so he refrains from describing them. But he isn't naive to the fact that some students do require a different learning style and environment! This program is designed just for them, at their level, on their turf!
5 THINGS EVERY TEEN MUST KNOW AND AVOID (Students)
Students will walk away from this presentation knowing the 5 things they must know and avoid in order to have success in school and in life!
SENIORS ONLY (High School Seniors)
This program is designed to encourage your seniors to be the P.T.S. (Positive Trend Setters) of your school campus. Aaron will also challenge seniors to think about the BIG STEP of graduation!
STAFF DEVELOPMENT & PARENT MEETINGS
Each program is customized to address your areas of interest.
Aaron Davis travels from Nebraska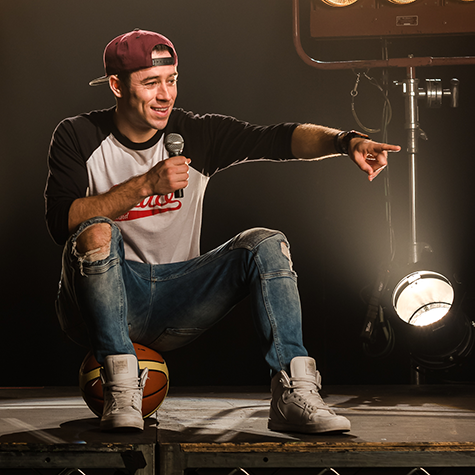 Biography
JESSE LEBEAU
TV STAR, BASKETBALL TRICK ARTISTS & CELEBRITY TEEN COACH
Jesse LeBeau, also known as "The Celebrity Teen Coach", is one of today's most highly sought after youth speakers, authors, and motivators. His underdog story has inspired millions of teens through his speaking, best-selling books and youth programs. He is one of the worlds premiere basketball trick artists, regularly featured on TV, film, and international tours. Jesse stars on the new Emmy nominated kids TV sitcom "This Just In" on Pop Tv Saturday mornings and has his own TV show in development entitled "The LeBeau Show".
Jesse understands the struggles youth can be faced with when trying to discover their own identity and purpose. Sharing his story, Jesse encourages teens to view their lives through a new lens and that life's battles can be won, armed with a sense of humor, an optimistic attitude, and ultimately hard work. His empowering story of triumph focuses on never giving up on your dreams and how you can turn your biggest obstacles into your greatest strengths.
Speaking Programs
ATTITUDE IS EVERYTHING! (Teens & Young Adults)
Jesse understands what it feels like to try to form and discover your identity and purpose.  He has learned that life's battles can be won, armed with a sense of humor and an optimistic attitude.  Sharing his struggles, Jesse encourages people to view their lives through a new lens and embrace three words that changed his life: ATTITUDE IS EVERYTHING.  His empowering story of triumph encourages all people to think of themselves, and how they can turn their biggest weaknesses into their greatest strengths!
TOPICS COVERED
•Importance of Your Attitude
•Taking 100% Responsibility For Your Life
•Believing In Yourself
•No Substitute For Hard Work
•Surrounding Yourself With The Right People
•Embracing Your Uniqueness
•Taking A Leap Of Faith
•Self-esteem
•Anti-drug
•Bullying
Reviews
Thank you so much for coming to our school. Your speech was very inspiring. I had an amazing time watching you play basketball, your tricks were amazing. Hopefully one day you will come back tour school and talk to us again. Victoria Mendez – Vista View Middle School Student
---
I watched as students became excited by his stories, basketball tricks, and the videos he played, which show him starring in an array of commercials and movies. This definitely gave him the "cool" factor, and focused the student's interest, as they listened intently to his powerful message. By the end of his speech, students were left inspired! They eagerly lined up for pictures and the chance to talk to Jesse more. Jesse delivers a transformational and dynamic message that young people will benefit from hearing! Christine Shewbridge – President – Junior Achievement Orange County
---
"If you are looking for a speaker who will have a powerful impact on the young people at your school or organization, you need Jesse LeBeau." Amy Kernan – Principal – Vista View Middle School
Jesse LeBeau travels from California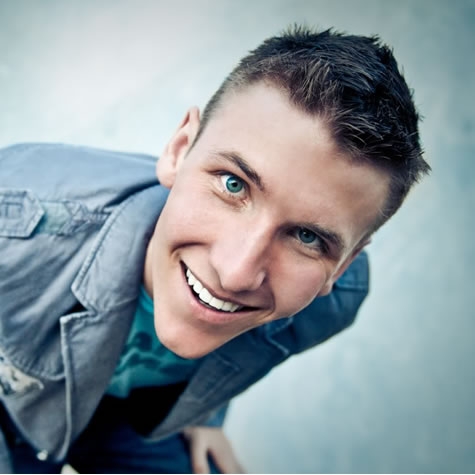 Biography
SCOTT BACKOVICH
YOUTH SPEAKER, TEEN EDUCATOR, (SELF-PROCLAIMED) GENIUS
Pop culture-referencing, Facebook-poking, teen advice whiz Scott Backovich is making a significant impact on tens of thousands of students in audiences around the United States and Canada.
Witty by nature, caring at heart: for youth speaker Scott Backovich, this is merely the tip of the iceberg. Scott's quirky yet powerful style and message speak to students at their own level, helping them to understand the true potential they hold.
Scott recognizes the monotonous cycle that students can undoubtedly fall into while in high school. After spotting the pattern during his own sophomore year, he decided to be bold and make a change. By the age of 21, Scott had presented to thousands of students, appeared as a guest on international radio and student leadership podcasts, and had gained positive recognition around the United States for his compelling message.
As someone still in his 20's, Scott realizes that students today need to be reached in new and innovative ways. From cell phones to Twitter updates, Facebook to YouTube, teens have both grown up in and created a culture that has redefined what it means to connect. Scott understands. He has dedicated his life to connecting with and empowering students everywhere. On any given day, he can be found not only speaking on stages around North America, but also reaching out to teens on various student-based sites. For Scott, it's not about talking at students; it's about connecting with them where they are.
"Those bad things that have happened to you, that baggage that you have? It does NOT define you. How you choose to grow from it, will."
Today, Scott resides in Southern California amongst friends and family, who inspire him daily. When not speaking onstage, he can be found exploring Disneyland, relaxing with friends, or wrapping up in a warm Snuggie (yes, we're talking about the blanket with sleeves)
Speaking Programs
Be A Catalyst
Scott's presentations begin as a giant party. In one moment, students are laughing hysterically, moving actively on their feet, and shouting "ROCK ON!" at the top of their lungs. Yet only minutes later, that same room is silent; students find themselves hanging on to every word of Scott's heartfelt and challenging message. It is at this point that the students in attendance realize they are no longer watching a presentation to an audience of hundreds or even thousands—they are hearing their own personal call to action.
Scott gets that students have a HUGE impact on those around them—from their casual acquaintances at school to the close friends they see virtually 24/7. Each and every student has the power to influence their world in some way, shape, or form. Before changing anything, though, each student must undoubtedly recognize that the world in which they live is not perfect by any means. It takes passion and determination to make it a better place.
Regardless of the situation, capacity, or context, the only way students will truly change their circumstances is if they decide to be a catalyst—someone who changes the status quo.
Past Speech Topics / Workshops Include
Respect
School Spirit
Issue Awareness
Standardized Testing
Freshman Orientation
Senior Institute Days
Bullying
Public Speaking
Student Activity Planning
and many more…
Reviews
Scott is different because he doesn't demand anything. He simply asks students what they should be demanding from themselves and from each other… getting them to aspire to a higher calling, a higher purpose. Scott's speech laid the groundwork for our entire leadership program." – Craig Sutpfin – 
Director of Student Leadership, St. Mary's HS, Berkeley, CA

---
Scott was phenomenal! He was so great that I could not pass up the opportunity to include him in our seminar next year. One simple word to describe Scott – OUTSTANDING!! – Chenique Murphy – Hugh O'Brian Youth Leadership Seminar
Scott Backovich travels from California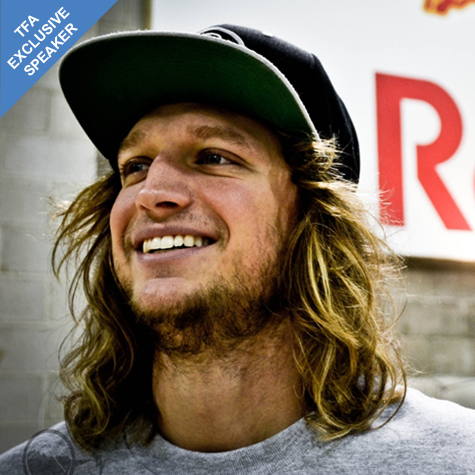 Biography
MIKE SMITH
EXCITING, PASSIONATE, REAL.
A native to Imperial, Nebraska, Mike has been speaking professionally for the last 5 years and has been a youth outreach worker for over 10 years. He is the founder and executive director of a 501c3 non-profit in THE BAY and its offshoot, Skate For Change (SFC), both of which have begun to receive national acclaim and support from the likes of Red Bull and State Farm. This past summer, Mike also embarked on his second annual mission of skateboarding across the entire state of Nebraska to raise money for these causes.
Today, Mike spends his days expanding the scope of these ventures. Currently, he is finishing up construction on a 28,000 square-foot facility in Lincoln that will serve as the headquarters for THE BAY and SFC, containing an indoor skatepark, a coffee shop, an art gallery, and a concert venue for local youth to utilize until as late as 2 A.M. on the weekends. Mike has also been traveling the region with his skateboard in tow to help spread SFC to cities like Omaha, Kansas City, Chicago, Cleveland, and the rest of the country. His aim is to one day spread this concept to skateboarders across the world.
Mike is an expert at communicating with kids and encouraging them to make good decisions that lead them to follow their dreams. Mike will come to your school and speak truth and encouragement to your students – he has already made a difference for thousands of students, parents, and administrators across the country!
Mike Smith has been a full-time advocate and resource for homeless and runaway youth for the last two years. He meets them under bridges, in abandoned buildings and while they are train hopping. He works hard to help them get into a stable, safe, and consistent living situation.
Mike understands making poor decisions can get you into a tough spot. He knows about hard circumstances that sometimes influence bad choices. Mike uses these lessons to inspire young people to believe in themselves, to dream bigger and run hard to reach them.
The founder of Bay 198, one of the country's only nonprofit skateparks, Mike doesn't just talk about changing lives – he lives it. To raise awareness for troubled youth and funds to help provide them a safe productive outlet, he slept under a bridge for 27 straight nights (many frigid) last winter, and skated more than 430 miles across the state in June 2011.
He is a former All-American college basketball player and avid surfer, snowboarder and skateboarder with more than a decade of experience working with young people. Mike is an expert at relating to young people and communication a message of inspiration and hope that they won't forget. Students from all walks of life will easily relate to Mike's message and will be inspired to become the change in their community.
Speaking Programs
School assembly programs that cover topics such as "Pursuing your passion and defining your dreams", "Substance abuse", "anti-bullying & cyber bullying all-day experience" – including school trainings and parenting classes on cyber bullying assemblies and breakout sessions.
LEAVING A LEGACY – Leadership
Everyone has the capability to be a leader. It takes courage and passion, and sometimes you have to be uncomfortable, but we can all do it. You're leaving a legacy on this world whether you realize it or not.
What you do with your life will boil down to one question: "What do you want to be remembered for?"
FINDING YOUR CALVIN – Bullying
The things that you do and the words that you say leave a mark on someone's life forever. And if you're a bully, that mark is a scar.
When discussing bullying, Mike references his experience in dealing with young people for over a decade as well as his personal experience with a boy named Calvin that changed his life forever.
RECKLESS PURSUIT – Pursuing Your Passions
Mike has accomplished things that few people have done and his reckless pursuit of his passions has been a significant factor in getting there.
In this talk, Mike explains that every decision we make can have a lasting impact on our lives and motivates people to live life intentionally, with purpose, and with a healthy dose of correctly-applied recklessness.
Reviews
Mike was exceptional! He is genuine and honest, and kids need to be exposed to those two qualities as much as possible. Not only does his message apply to students, but it applies to each of us in some way. We teach kids to build their college/career resumes "helping people", and we need to teach them to just help to make the world a little better for someone, anyone, that could use a smile or a meal or a friend-and not just today, that person will likely be hungry or lonely again tomorrow…and the day after that. He made me look at "helping" in a whole new light. I would go see him again and again! – Lisa Chaney – United Against Violence Southeast Nebraska

---
Mike was everything we hoped he would be: funny, inspiring, engaging, real, committed, and accessible. We devoted a whole day to him and it was worth every minute. The kids and staff are still talking about it today. – Jeanne Lemlin – Mt. Everett H.S.

---
What can I say: Mike was keynote for opening night of our convention and he was awesome.Students and adults feel that Mike is speaking directly to them. They perceive him as telling an important story about life, not just pulling out the tricks of a professional speaker. When it was over , he hung around for hours talking to the delegates,sharing with them, and letting them share with him. It was a great start to our weekend. – Dan Tollison – South Carolina Association of Student Councils State Conference
Mike Smith travels from Nebraska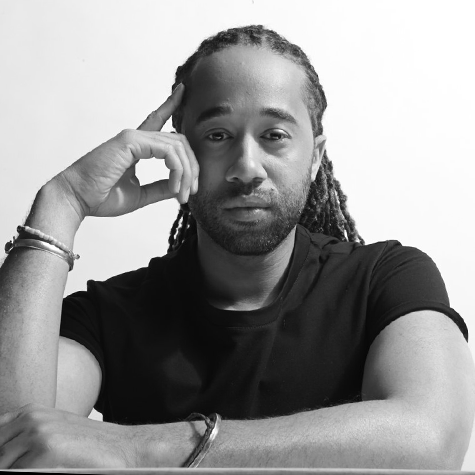 Biography
SHAUN DERIK
THE SPEAKER FOR THE DREAMER
For over 10 years, Speaker and Performing Artist, Shaun Derik, has dedicated his life to helping people, young and old, reconnect with their passion and go after their dreams. Through his dynamic message delivery, which is a blend of music and comedy, audience members leave Shaun's presentations feeling motivated and energized; as a result are encouraged to take massive steps towards the achievement of their life-long goals.
Shaun learned early about the power of a mentor and having that positive reinforcement of someone else's feedback. Shaun struggled through his grade school years, and like so many young people, developed a low self-esteem and turned to music as an outlet for his emotions. Frequently Shaun would stay behind after school ended, sneak into the music room and play the piano. One day the music teacher heard Shaun playing the piano; he let Shaun finish his piece and then came into the room and gave, what Shaun refers to as, "the greatest gift of all" a compliment that forever changed Shaun's life. As the "Speaker for the Dreamer" Shaun represents that support system needed to be triumphant and truly believes that with hard work and consistency, anything is possible!
Throughout grade school, Shaun studied dance and theater and after high school immersed himself into arts and entertainment industry, landing several commercials and producing his own stage plays. It wasn't until enrolling in a public speaking course in college that he found his calling. "I knew nothing would ever give me more joy than encouraging people through the power of communication." So, that is what he set out to do and has not looked back!
Shaun moved to New York City and founded Dreamsong, a production company designed to deliver inspirational and relevant content for today's dreamer. His most recent projects include the audio series, "Dreams & Detours" and the reality web-series "JourneyMe."
Speaking Programs
KEYNOTES
Use Your Inside Voices: 60-75 MINS
"Use your inside voice" does not simply mean, quiet down and lower your voice it is a metaphor for listening to the voice within. In this presentation, Shaun explains the importance of what thoughts and voice to listen to within oneself. Through entertaining and amusing anecdotes from his most troublesome years in grade school Shaun will take you on a journey that will help you to:
Recognize the importance of internal dialogue and positive thinking
Learn how to quiet the noise of outside negative influences
Gain strategies on how to reinforce the positive voice on the inside
Topics covered: Self Confidence, Bully Prevention, Finding Passion
Dreams & Detours: 60-75 MINS
On our personal journeys, we come across many paths. Some of these paths lead to a dead-end road and some lead to viable opportunities. But how can one tell the difference? Through music and dance, Shaun teaches young people how to not only ask the right questions but to ask the right people when it comes to their future. Through this interactive keynote, audience members will leave feeling challenged to:
Use their own experiences to help navigate the roads of adolescence
Create a personal road map that falls in line with their goals
Implement and maintain positive habits to keep them on track
Topics covered: Healthy Choices, Peer Influence, Goal Setting and Execution
WORKSHOPS

Small World, B.I.G. YOU: 40-45 MIN
"How BIG is your dream?" Shaun boldly asks in his captivating workshop, Small World, BIG YOU! Shaun will take students on a journey into the minds of some of the most successful leaders of our time outlining their challenges and pointing out similarities that we all have to these powerful individuals. In this interactive workshop, Shaun challenges participants to be B.I.G. in their community and personal life. Individuals will walk away feeling inspired and armed with the key components needed to start taking B.I.G actions, TODAY!
Topics covered: Imagination, Public Responsibilty, Leadership
Use Your Inside Voices: 45-55 MIN
"When we're young, we have a special voice that tells us we can do anything. As we grow, that voice begins to fade… And sometimes it disappears completely," Shaun, the creator and workshop facilitator, explains.
In this hands-on workshop, Shaun presents delivers one of his best workshops yet as participants are introduced to the world of public speaking. "The most powerful human beings are the ones who are able to speak up for themselves and others," Shaun explains. Whether your passion is to speak out against bullying or speaking up when choosing a college to attend, this presentation will challenge its listeners to to dig deep and locate what it is that makes them happy and then learn to speak from that premise whenever making decisions.
Topics covered: Self Confidence, Public Speaking, Social Skills, Goal-Setting
Shaun Derik travels from New York