Motivational Speakers for Prevention & Support
Though many times an individual may not reach out or ask for help specifically, it doesn't mean they don't want or need intervention. You may be seeking motivational speakers, youth speakers, speakers for schools or speakers for teachers. These motivational speakers will focus on drug and alcohol abuse prevention, suicide and depression awareness, and other types of violence –  fueling those who hear with resilience and hope.
If you are looking for help to prevent bullying, violence, drug and alcohol abuse, and suicide awareness, here are some of The Fisher Agency's top motivational Speakers for the best and most impactful motivational speech on today's topics.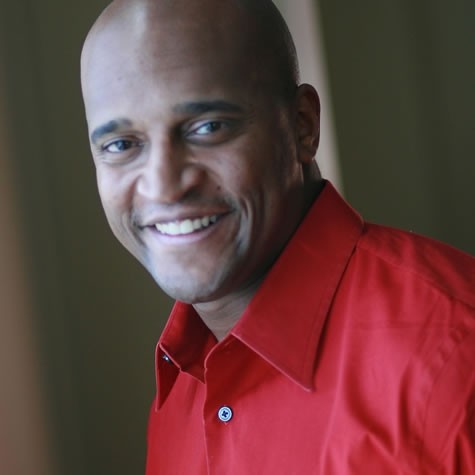 Biography
AARON DAVIS
THE ENTHUSIATOR
Does your school have issues that demand immediate attention? Then Aaron Davis can empower your students and staff to take positive action before tough issues become headlines.
Based on his expertise and life experiences, he thoroughly understands the importance of making the right decisions early in life, as well as the dreaded consequences of following the wrong crowd.
Aaron has been where your students are today and he has experienced first-hand some of the success that they seek tomorrow. Because of his enthusiasm and passion for seeing young people's lives change, he is known, nationwide, as the Enthusiator.
Aaron holds a degree in Psychology from the University of Nebraska-Lincoln and was a member of the 1994 National Championship football team.
He has spent countless hours with young people in junior and senior high schools, colleges, and juvenile detention centers. He has worked directly with youth as Urban Outreach Director for Campus Life, and as an Educational Specialist for the University of Nebraska.
Aaron is co-author of the books: The Making of an Unshakeable Character and The Heart of a Difference Maker and is the author of the inspiring book, The Truth About Success.
Speaking Programs
THE TRUTH ABOUT LEADERSHIP (Students)
What type of leader are you, and how are you affecting those following you? This workshop assists students in defining their leadership style and it's affect on others.
THE TRUTH ABOUT FOLLOWING YOUR DREAMS (Students)
Students will learn the importance of not just having a dream but taking action to make it happen!
THE TRUTH ABOUT SEX (Students)
This is an abstinence workshop.
EXTRA-ATTENTION (Students)
This is a program for selected students who may need extra-attention as a result of a number of issues. Aaron believes ALL students are at-risk so he refrains from describing them. But he isn't naive to the fact that some students do require a different learning style and environment! This program is designed just for them, at their level, on their turf!
5 THINGS EVERY TEEN MUST KNOW AND AVOID (Students)
Students will walk away from this presentation knowing the 5 things they must know and avoid in order to have success in school and in life!
SENIORS ONLY (High School Seniors)
This program is designed to encourage your seniors to be the P.T.S. (Positive Trend Setters) of your school campus. Aaron will also challenge seniors to think about the BIG STEP of graduation!
STAFF DEVELOPMENT & PARENT MEETINGS
Each program is customized to address your areas of interest.
Aaron Davis travels from Nebraska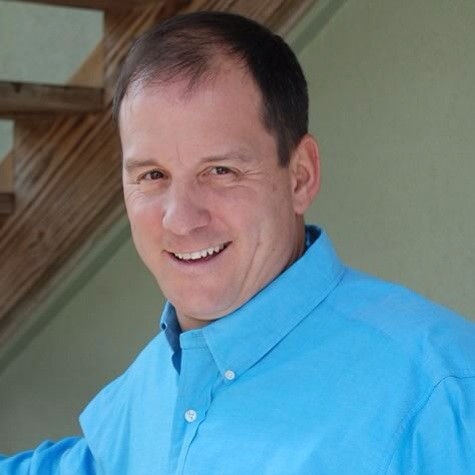 Biography
BOBBY PETROCELLI
10 SECONDS CAN CHANGE YOUR LIFE FOREVER
"My message is clear and simple 10 seconds is all it takes to change a life forever." Bobby Petrocelli speaks these words from experience. A drunk driver crashed through his bedroom and killed his wife. Bobby was seriously injured, but by no means is he a victim. Instead, he turned TRADEGY into TRIUMPH. As a high school teacher, counselor and coach at the time of the accident, he developed a strong passion to reach out to young people everywhere.
Now, as a motivational speaker, he encourages teens to live a triumphant life and find the faith, hope and love that they are searching for. He emphasizes making positive choices at all times, even under pressure. Those who experience Bobby leave motivated by his awesome story, refreshed by his charismatic personality and warmth, and empowered to face their personal challenges.
Bobby's professional experience includes 11 years as an educator, counselor and coach. He holds a Masters degree in Counseling. He is author and co-author of eight different motivational books. His powerful story is presented in Triumph Over Tragedy. His latest book is 10 Seconds IS Changing Lives Forever: Letters of Hope. His story has been featured on Geraldo, Sally Jesse Raphael, The Hour of Power and The Family Channel.
Speaking Programs
Triumph Over Tragedy (Youth/Adults)
Bobby's life changing story is one of personal triumph . . . instilling hope and courage in all of us. One night he went to bed in suburban America, a happy man with a loving wife. When he woke up dazed in his dining room, his wife was dead and his life forever changed! The pickup truck that crashed through his bedroom wall was driven by a man who was nearly twice legally drunk. His Triumph Over Tragedy will change your life!
10 Seconds: The Power of One Decision (Youth/Adults)
Discover the power of one decision. Learn how each choice either strengthens or weakens your foundation. Things don't just happen. The habits, patterns, and decisions of everyone impact our entire world. Learn how to build a strong foundation one brick, one decision at a time!
"Virtue Reality" (Youth/Adults)
Have we lost our edge? What happened to the essentials of good character? For us to be successful, we must return to Virtue Reality consisting of Responsibility, Courage, Compassion, Loyalty, Honesty, Hard Work, Self-discipline, Persistence, Faith, and Friendship. An exciting character building program as it inspires the virtues in all of us.
Bobby Petrocelli travels from Florida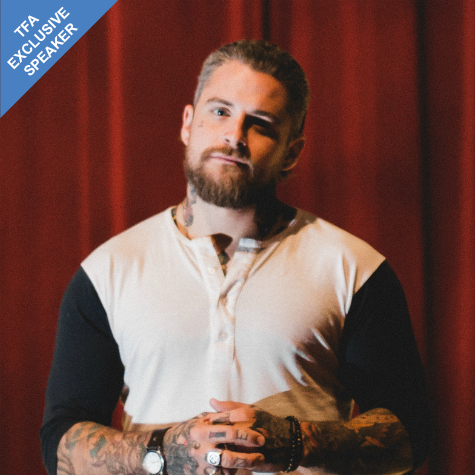 Biography
DAVEY MUISE
FIND YOUR SHOVEL
A former pre-school teacher now standing on stages worldwide as the frontman of renowned Boston hardcore band, Vanna – Davey Muise lives his life by following his heart and pursuing his passions without fear of judgment. Despite growing up in a broken home in New England, Davey viewed his situation as an opportunity to overcome his surroundings and use them as a platform to inspire others. He's harnessed the lessons he's learned from living through depression, divorce, abandonment, and failure and used them to help inspire future generations to do better.
Davey has dedicated his life to being about people. Whether it's touring with his bands, producing in a studio or working one on one with students, he takes the values he's learned with punk rock and brings them to the world. He has brought those ideas to life with his nonprofit Shovel Brand, in which he raises money to help clothe homeless and at risk students in his community and, one day, the globe. Davey's overall message is sure to hit home with everyone who hears it. Davey' s mantra is sure to echo in your heart, mind and soul forever: "I believe in you if you believe in me."
Davey uses his music as a vessel to tell youth across the globe that they are not alone in their fight; that although we may feel weak and useless on our own, we can band together and become a force strong enough to foster real change in our lives and even in the lives of others; that we can "find our shovel" and dig ourselves (and others) out of the negativity we may be buried in.
Today, Davey tours non-stop with Vanna, who have played in front of audiences in over 20 countries and sold nearly 100,000 records worldwide. Davey and his wife are also invested in Hope For The Day, a non-profit organization dedicated to suicide awareness and prevention.
Speaking Programs
Davey will elaborate on a lot of the lessons he shared in his episode of The Harbor – what he's learned from being adopted, seeing his family go through divorce, living in a single-family home, drug abuse, depression, etc. Although his assemblies will discuss some serious topics, Davey will also focus more on how we can find the shovel to dig ourselves out of our rut; how we can find that thing we're so passionate about that it will see us through all of our hardships. Whether it be music (as in David's case), art, sports, or just stepping outside of our comfort zone and working hard at something we want – Davey feels we can all find a way to help ourselves and then lend a helping hand to others.
Reviews
Davey was a tremendous speaker and an inspiration to the students.  We used him as our kick-off to our anti-bullying theme for the year, which is "Overcoming Adversity".  The students and staff could not be more complimentary to Davey and his presentation.  The kids were totally taken by his words and appreciated his candor.  You know a presentation is good, when a large amount of students stay behind to meet the speaker and take pictures even  though they would be late for lunch.  Davey is a wonderful and a true inspiration to us all. – Rick Delmnonaco – Arthur L. Johnson High School (Clark Public Schools)

---
Davey really connected with our students, especially our most at risk. We have brought in speakers each year and most of our seniors said that they liked Davey the best (or second best next to Mike Smith). We are a diverse school and Davey's message was on point. Highly recommend him to any school that is super diverse or that has a high at risk population. Kristin Murphy – Mountain View High School

---
I wanted to share with you the impact he had on my daughter. She is a freshman at Blue Valley High School. She is a really great kid and gets a lot of grief for the fact that she is a "goody-goody". It's not often that she attends an assembly that stops her in her tracks. She has not stopped talking about Mr. Muise. His story truly impacted her. I just thought you should know. Marie King – Parent Blue Valley High School
---
Davey did a phenomenal job speaking to the students in the large group and the small groups. He held their attention and really hit home with a lot of the students. We received nothing but positive feedback from faculty and students at both high schools. It was wonderful to have him speak to the small classes and really interact with the students. Megan Gordon – Page Alliance for Community Action
Davey Muise travels from Oregon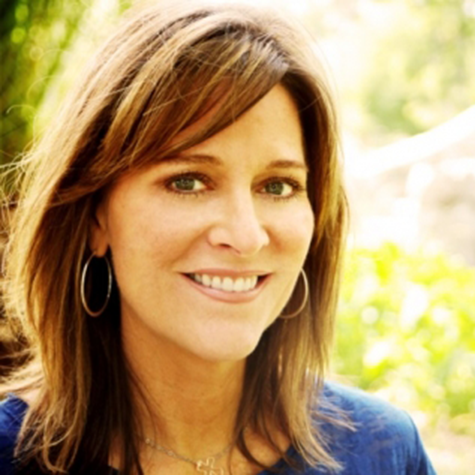 Biography
HARRIET TURK
POSITIVE LIFE CHOICES
For 20 years, Harriet has challenged teens and adults across North America to make positive life choices through her keynotes, workshops, retreats, school assemblies and corporate presentations – offering her unique, fresh perspective in a world peppered with indifference, complacency and difficult decisions. Powerful, engaging and insightful, Harriet pulls no punches and connects with her audience when she "tells it like it is". She weaves her humor and her down-to-earth Southern sensibilities into unforgettable messages, challenging listeners to make positive choices.
Most speakers come from a particular field of expertise. Their training is so brand-specific that they are unable to cross over into different fields. Not so with Harriet Turk. Since 1985, Harriet has worked as a:
Probation Officer
Youth Programs Coordinator
Flight Attendant
Pharmaceutical Sales Representative
College Professor
Nationally known Professional Speaker, Trainer and Consultant
Why different positions in several different fields? Harriet is intrigued by many different careers and loves to work with people. While each position had very different roles, there was one underlying appeal: Connecting with others. In every position, Harriet was regarded as a top performer. In her first year as a pharmaceutical sales rep, Harriet was named Rookie of the Year and the #1 Top Performer. In every position, Harriet was also selected as a trainer, consultant for new programs, and a mentor to new employees.
Harriet will lead your participants on a journey from being ho-hum to being high achievers. Her interactive and energetic presentations combine humor with content, competition with integrity and performance with character.
Speaking Programs
TEEN AND YOUNG ADULT PROGRAMS
Deal With It!
This dynamic leadership program combines humor with a thought-provoking message that shows everyone that we CAN achieve dreams. However, Harriet doesn't give participants unrealistic hope. Just because "We dream it," does NOT automatically mean "We achieve it!" By reinforcing the concept that we all possess personal power, participants learn that they are in charge of their choices, but they don't always get to choose the consequences. Learning how to cope with failure, and trying again are integral components of this program. Harriet leads participants in a "Get real and go for it" journey. Believing in themselves, developing character and living a balanced life are important concepts. This "take charge" program gives inspiration and energy to everyone attending.
Peacemakers In A Violent World
In recent years, homes, schools and communities have become increasingly more violent. Gone are the days of fighting with fists; now more powerful weapons are used. If you want to transform yourself, break the bonds of violence and build the future for others, you need to hear this program. Harriet will give you skills and attitudes that can positively change a non-caring community into a productive one. Conflict resolution, anger management, bullying and creative problem solving are included in this hard-hitting, no-holds barred program.
Are You Dying For A Drink?
In America, drinking and driving is a leading cause of death for youth ages 15 to 19. Speed, reckless driving and non-use of safety belts are all contributing factors. Using her experience, Harriet combines knowledge, humor and real life stories to encourage students to buckle up, not ride with a drinking driver and, most importantly, to "party with style". (Partying and style do NOT equal consuming ANY alcohol or other substances.) This program is excellent for Prom week.
Why Do I Feel So Fat?
Looking "perfect" is something many young women strive for. In today's society, the media project body images young women try to buy into. Commonly, young women feel "fat" even when they are below recommended body weights. This program shows young women how body types are made to be different, why it is important to live a healthy lifestyle, and most importantly how to love you. This program is beneficial to women of all ages.
Get Up and Move!
If your group is bored with the same old energizers and games, this workshop is for you! You will learn games and activities to use at meetings, conferences, or any time your members need a break! Highlights getting to know you, breaking barriers, getting out of your comfort zone, teamwork, trust-building, etc. If needed, fund raising and activity ideas may also be included.
Topics Include:
Replacing Indifference With Energy
Dealing With Adversity
Goal-Setting
Action Planning
Teambuilding/Team Management
Activity/Fundraising Ideas
Energizers/Games
Peer Counselors/Peer Mediation
For years, Harriet has worked with and trained peer counselors and peer mediators. She combines experiential learning with research to create an effective and winning combination for your group. Harriet can take a new group and cut months off their learning time, or she can take an experienced group to their next enrichment level.
Topics Include:
Listening Skills
Communication Techniques and Body Language
Teen Issues (Suicide, Grief, Stress, Alcohol/Drugs, Eating Disorders)
Referral Resources/When To Let Go
Teambuilding/Leading a Team
Conflict Resolution/Bullying/Anger Management
ADULT PROGRAMS

What's Got You Going?
How do you recapture your passion and invigorate your desire to be a more positive influence? If you feel you have lost sight of why you do or even how you do what you do, you should hear this message and rediscover your commitment to yourself and your lifestyle. This program is excellent for educators!
Performance Building
In this content-rich program, Harriet leads you through the steps to create a more effective work team. How to use your vision, knowledge and leadership skills to strengthen your employee's talents and willingness to achieve high performance are integral parts of this program. To reach performance goals, you must master simple techniques to create loyal, hard working employees. This program is essential for managers who need to build cooperation and minimize conflict among employees.
Trendsetters
Working with younger employees or reaching teenagers can be difficult for any adult. Trends and dynamics change so quickly, adults just can't keep up. Harriet will give insights into the clash of the cultures, current trends, and how to cope with change. What at first seems daunting, Harriet will break into pieces and leave you with information you may immediately apply in the workplace, community council or at home.
WOMEN'S PROGRAMS
We Fix Stupid
Does it feel like everyone wants a piece of you? Everyone expects you to fix all their problems? Do you feel like you give to everyone, but no one gives to you? If you answered yes to any of these questions, Harriet has developed a program just for you. Women are natural nurturers, and this gets us in trouble! Learning boundaries, taking care of ourselves, and teaching others how to treat us are concepts women have the hardest time learning. Harriet has audiences howling with laughter one minute, and wiping away tears the next. Every women's group, regardless of age or marital status, can benefit by hearing the message, "We Fix Stupid".
Harriet Turk travels from Tennessee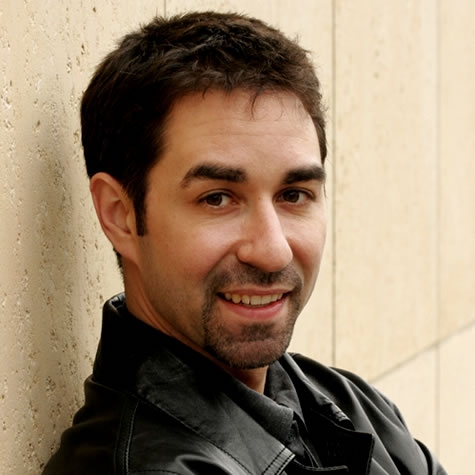 Biography
MATT BELLACE
Comedy & Learning!
Students today need a speaker who can connect with them on a personal level – a dynamic speaker who can hold their attention with humor, interaction and passionate stories.
Advisors need a speaker who can deliver useful content to students about substance abuse without lecturing to them. Matt Bellace, Ph.D. is the speaker who can meet and exceed those needs.
As a stand-up comedian, Matt is a regular at comedy clubs in New York City and across the East Coast. Matt's comedy is sharp, honest and always consistent with his message. He performs regularly at the legendary Caroline's on Broadway and Stand-Up NY. In fact, two of his jokes were featured in The New York Times. In 2005, Matt performed at the Just For Laughs Festival in Montreal.
Matt has more than fifteen years of drug and alcohol prevention experience. In 1993, as a Bucknell University sophomore, he founded a grassroots prevention group called C.A.L.V.I.N. & H.O.B.B.E.S. (Creating A Lively Ingenious New Habit Of Being (at) Bucknell (and) Enjoying Sobriety). Former Bucknell president, William "Bro" Adams, referred to the organization as "revolutionary." In 1996, the group moved into a 23-bedroom, former fraternity house on campus, prompting US News & World Report to remark, "how times have changed."
A member of the National Speakers Association, Matt has been speaking nationally and internationally for over a decade. His "How to Get High, Naturally!" program has been best described as a combination of interactive demonstrations, inspirational stories and stand-up comedy. Dr. Bellace has spoken at national conferences, such as Youth to Youth, PRIDE and FCCLA. His schedule regularly includes over 100 high school and college programs across the country.
In June 2005, Matt achieved his greatest accomplishment to date. He received a Ph.D. in Clinical Psychology from Drexel University (Philadelphia, PA). Dr. Bellace's subspecialty is child and adolescent neuropsychology, the study of the developing brain and behavior. He completed his internship at The Mount Sinai Medical Center (NYC), working with patients on the Traumatic Brain Injury and Spinal Cord Injury units. Dr. Bellace's dissertation topic was emotional memory, an expertise that is not lost when he presents to an audience. As a speaker, Matt delivers an impactful program, using every aspect of his life experience.
Dr. Bellace's primary goal is to encourage young people to pursue natural highs and make healthy choices. He believes that by empowering students to make healthy choices and pursue natural highs, students will be less likely to abuse substances.
Speaking Programs
As a speaker, Matt delivers an impactful program, using every aspect of his life experience. Dr. Bellace's primary goal is to encourage young people to pursue natural highs and make healthy choices. He believes that by empowering students to make healthy choices and pursue natural highs, students will be less likely to abuse substances.
Matt Bellace travels from New York