Inservice Motivational Speakers to Improve Classroom Management!!
A teacher comes across many problems and situations in their day to day: school bullying, cyberbullying, and aggressive student behavior to name a few. While solutions to these numerous classroom problems are numerous themselves, sometimes the first steps are adjustments to pedagogy and mindset.
If you are looking for some inservice motivational speakers, educational motivational speaker, teacher motivational speakers, or classroom management speakers for your school or event, The Fisher Agency provides top-notch speakers for your teachers and educational setting. These teacher motivational speakers will inspire your to improve your classroom management and address behavioral challenges to create a more positive environment in class.
For motivating and inspiring teachers, we have a multitude of inservice motivational speakers for your school or event.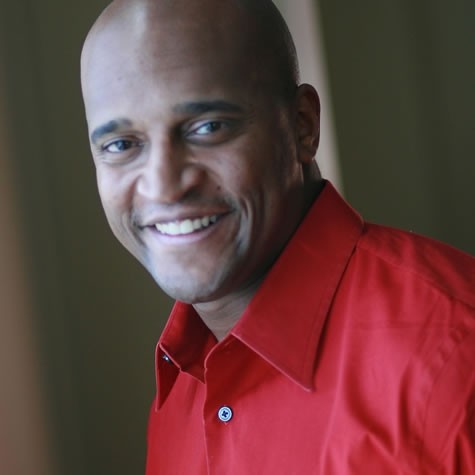 Biography
AARON DAVIS
THE ENTHUSIATOR
Does your school have issues that demand immediate attention? Then Aaron Davis can empower your students and staff to take positive action before tough issues become headlines.
Based on his expertise and life experiences, he thoroughly understands the importance of making the right decisions early in life, as well as the dreaded consequences of following the wrong crowd.
Aaron has been where your students are today and he has experienced first-hand some of the success that they seek tomorrow. Because of his enthusiasm and passion for seeing young people's lives change, he is known, nationwide, as the Enthusiator.
Aaron holds a degree in Psychology from the University of Nebraska-Lincoln and was a member of the 1994 National Championship football team.
He has spent countless hours with young people in junior and senior high schools, colleges, and juvenile detention centers. He has worked directly with youth as Urban Outreach Director for Campus Life, and as an Educational Specialist for the University of Nebraska.
Aaron is co-author of the books: The Making of an Unshakeable Character and The Heart of a Difference Maker and is the author of the inspiring book, The Truth About Success.
Speaking Programs
THE TRUTH ABOUT LEADERSHIP (Students)
What type of leader are you, and how are you affecting those following you? This workshop assists students in defining their leadership style and it's affect on others.
THE TRUTH ABOUT FOLLOWING YOUR DREAMS (Students)
Students will learn the importance of not just having a dream but taking action to make it happen!
THE TRUTH ABOUT SEX (Students)
This is an abstinence workshop.
EXTRA-ATTENTION (Students)
This is a program for selected students who may need extra-attention as a result of a number of issues. Aaron believes ALL students are at-risk so he refrains from describing them. But he isn't naive to the fact that some students do require a different learning style and environment! This program is designed just for them, at their level, on their turf!
5 THINGS EVERY TEEN MUST KNOW AND AVOID (Students)
Students will walk away from this presentation knowing the 5 things they must know and avoid in order to have success in school and in life!
SENIORS ONLY (High School Seniors)
This program is designed to encourage your seniors to be the P.T.S. (Positive Trend Setters) of your school campus. Aaron will also challenge seniors to think about the BIG STEP of graduation!
STAFF DEVELOPMENT & PARENT MEETINGS
Each program is customized to address your areas of interest.
Aaron Davis travels from Nebraska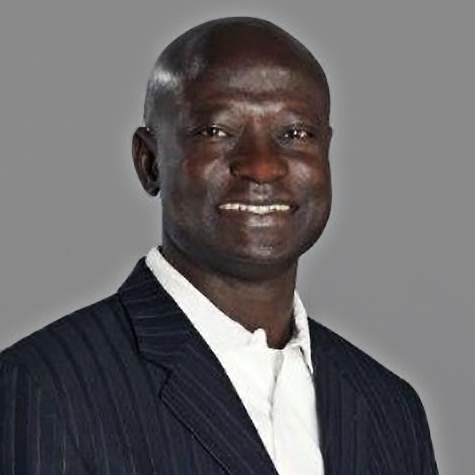 Biography
ALBERT MENSAH
RISING FROM HUMBLE BEGINNINGS IN GHANA
Albert Mensah was born and lived the first nineteen years of his life in Ghana (Africa). Born in a mud hut and living far from any urban center. Albert's life was hard. When he was just a small boy he carried water several miles each day to help his family survive.
Albert's powerful message of hope and inspiration is based on his own life experience as he shares the practical skills and tools he used to become successful. Albert believes that any person can become more successful if they can conceive a powerful dream that touches the heart of their existence. Albert's life in Africa and his amazing success since coming to America demonstrates that high achievement always begins with Aiming High in the pursuit of such a dream.
When Albert was eight he saw his first movie. It was an American movie and he saw people wearing shoes. Every person in the movie wore shoes. At that moment Albert conceived the first dream of his life: He dreamed of going to America to live! He did not know how it could become possible, but he believed he could and would. Someday he would live where everybody had shoes. Without even realizing it, Albert had deployed the most powerful principle that permits human success and achievement. Albert had learned to Aim High! He spent the next eleven year putting himself in position to turn his dream into reality.
After Albert decided he would come to America his friend in Africa teased and ridiculed him. His nickname became "States" and it was not meant to be complimentary or supportive. After all, how could a poor little boy stuck in grinding poverty wind up in America? Where would he get the money to go? How would such a thing be possible? Even if he did make it to America how would he earn a living? Was his dream to become a cab driver in New York? Any reasonable person would know that circumstances like these would be impossible to overcome. Albert heard all these gloomy predictions but never quit believing he could come to American and be successful.
During his high school years Albert wrote hundreds of American colleges trying to obtain a scholarship. Ultimately, Western Maryland College near Baltimore contacted Albert and invited him to come. This was the ticket to America Albert had relentlessly pursued for so long. Today, Albert is an American Citizen and has become one of the most sought after motivational speakers in the world. Albert Mensah, the hopeful immigrant from Africa has become America's Dream Engineer.
Albert's powerful message of hope and inspiration is based on his own life experience as he shares the practical skills and tools he used to become successful. Albert believes that any person can become more successful if they can conceive a powerful dream that touches the heart of their existence. Albert's life in Africa and his amazing success since coming to America demonstrates that high achievement always begins with Aiming High in the pursuit of such a dream.
Reviews
I just wanted to take the time to thank you for your keynote speech at the Washington State Sports Medicine Competition in Spokane this past week. Your presentation was extremely powerful. I did not get the opportunity to hear the entire presentation due to proctoring tests, however the portion that I had the privilege of hearing was fantastic. You captivated our students by your words and experiences. Thank you so much for sharing your life with us at the competition. – Renee Herigstad – Stanwood High School

---
Our school is a minority majority High School of 2400 students in the Dallas/ Ft. Worth metroplex area. Albert Mensah was absolutely a great fit for our student body. He was entertaining to the students, had a great message and was able to connect with kids on a one to one basis. It is difficult to find a speaker that can reach different ethnic and social economic levels but Albert was perfect. I would highly recommend him to speak to young adults. The students at Trinity High School in Euless loved him! Becky Ewart – Assistant Principal – Trinity High School
Albert Mensah travels from California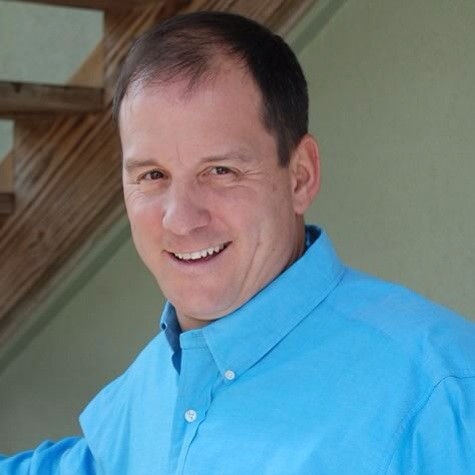 Biography
BOBBY PETROCELLI
10 SECONDS CAN CHANGE YOUR LIFE FOREVER
"My message is clear and simple 10 seconds is all it takes to change a life forever." Bobby Petrocelli speaks these words from experience. A drunk driver crashed through his bedroom and killed his wife. Bobby was seriously injured, but by no means is he a victim. Instead, he turned TRADEGY into TRIUMPH. As a high school teacher, counselor and coach at the time of the accident, he developed a strong passion to reach out to young people everywhere.
Now, as a motivational speaker, he encourages teens to live a triumphant life and find the faith, hope and love that they are searching for. He emphasizes making positive choices at all times, even under pressure. Those who experience Bobby leave motivated by his awesome story, refreshed by his charismatic personality and warmth, and empowered to face their personal challenges.
Bobby's professional experience includes 11 years as an educator, counselor and coach. He holds a Masters degree in Counseling. He is author and co-author of eight different motivational books. His powerful story is presented in Triumph Over Tragedy. His latest book is 10 Seconds IS Changing Lives Forever: Letters of Hope. His story has been featured on Geraldo, Sally Jesse Raphael, The Hour of Power and The Family Channel.
Speaking Programs
Triumph Over Tragedy (Youth/Adults)
Bobby's life changing story is one of personal triumph . . . instilling hope and courage in all of us. One night he went to bed in suburban America, a happy man with a loving wife. When he woke up dazed in his dining room, his wife was dead and his life forever changed! The pickup truck that crashed through his bedroom wall was driven by a man who was nearly twice legally drunk. His Triumph Over Tragedy will change your life!
10 Seconds: The Power of One Decision (Youth/Adults)
Discover the power of one decision. Learn how each choice either strengthens or weakens your foundation. Things don't just happen. The habits, patterns, and decisions of everyone impact our entire world. Learn how to build a strong foundation one brick, one decision at a time!
"Virtue Reality" (Youth/Adults)
Have we lost our edge? What happened to the essentials of good character? For us to be successful, we must return to Virtue Reality consisting of Responsibility, Courage, Compassion, Loyalty, Honesty, Hard Work, Self-discipline, Persistence, Faith, and Friendship. An exciting character building program as it inspires the virtues in all of us.
Bobby Petrocelli travels from Florida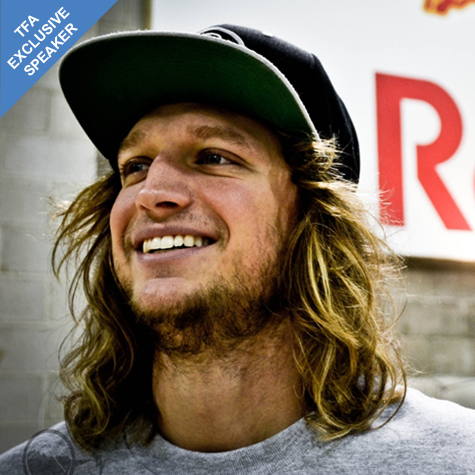 Biography
MIKE SMITH
EXCITING, PASSIONATE, REAL.
A native to Imperial, Nebraska, Mike has been speaking professionally for the last 5 years and has been a youth outreach worker for over 10 years. He is the founder and executive director of a 501c3 non-profit in THE BAY and its offshoot, Skate For Change (SFC), both of which have begun to receive national acclaim and support from the likes of Red Bull and State Farm. This past summer, Mike also embarked on his second annual mission of skateboarding across the entire state of Nebraska to raise money for these causes.
Today, Mike spends his days expanding the scope of these ventures. Currently, he is finishing up construction on a 28,000 square-foot facility in Lincoln that will serve as the headquarters for THE BAY and SFC, containing an indoor skatepark, a coffee shop, an art gallery, and a concert venue for local youth to utilize until as late as 2 A.M. on the weekends. Mike has also been traveling the region with his skateboard in tow to help spread SFC to cities like Omaha, Kansas City, Chicago, Cleveland, and the rest of the country. His aim is to one day spread this concept to skateboarders across the world.
Mike is an expert at communicating with kids and encouraging them to make good decisions that lead them to follow their dreams. Mike will come to your school and speak truth and encouragement to your students – he has already made a difference for thousands of students, parents, and administrators across the country!
Mike Smith has been a full-time advocate and resource for homeless and runaway youth for the last two years. He meets them under bridges, in abandoned buildings and while they are train hopping. He works hard to help them get into a stable, safe, and consistent living situation.
Mike understands making poor decisions can get you into a tough spot. He knows about hard circumstances that sometimes influence bad choices. Mike uses these lessons to inspire young people to believe in themselves, to dream bigger and run hard to reach them.
The founder of Bay 198, one of the country's only nonprofit skateparks, Mike doesn't just talk about changing lives – he lives it. To raise awareness for troubled youth and funds to help provide them a safe productive outlet, he slept under a bridge for 27 straight nights (many frigid) last winter, and skated more than 430 miles across the state in June 2011.
He is a former All-American college basketball player and avid surfer, snowboarder and skateboarder with more than a decade of experience working with young people. Mike is an expert at relating to young people and communication a message of inspiration and hope that they won't forget. Students from all walks of life will easily relate to Mike's message and will be inspired to become the change in their community.
Speaking Programs
School assembly programs that cover topics such as "Pursuing your passion and defining your dreams", "Substance abuse", "anti-bullying & cyber bullying all-day experience" – including school trainings and parenting classes on cyber bullying assemblies and breakout sessions.
LEAVING A LEGACY – Leadership
Everyone has the capability to be a leader. It takes courage and passion, and sometimes you have to be uncomfortable, but we can all do it. You're leaving a legacy on this world whether you realize it or not.
What you do with your life will boil down to one question: "What do you want to be remembered for?"
FINDING YOUR CALVIN – Bullying
The things that you do and the words that you say leave a mark on someone's life forever. And if you're a bully, that mark is a scar.
When discussing bullying, Mike references his experience in dealing with young people for over a decade as well as his personal experience with a boy named Calvin that changed his life forever.
RECKLESS PURSUIT – Pursuing Your Passions
Mike has accomplished things that few people have done and his reckless pursuit of his passions has been a significant factor in getting there.
In this talk, Mike explains that every decision we make can have a lasting impact on our lives and motivates people to live life intentionally, with purpose, and with a healthy dose of correctly-applied recklessness.
Reviews
Mike was exceptional! He is genuine and honest, and kids need to be exposed to those two qualities as much as possible. Not only does his message apply to students, but it applies to each of us in some way. We teach kids to build their college/career resumes "helping people", and we need to teach them to just help to make the world a little better for someone, anyone, that could use a smile or a meal or a friend-and not just today, that person will likely be hungry or lonely again tomorrow…and the day after that. He made me look at "helping" in a whole new light. I would go see him again and again! – Lisa Chaney – United Against Violence Southeast Nebraska

---
Mike was everything we hoped he would be: funny, inspiring, engaging, real, committed, and accessible. We devoted a whole day to him and it was worth every minute. The kids and staff are still talking about it today. – Jeanne Lemlin – Mt. Everett H.S.

---
What can I say: Mike was keynote for opening night of our convention and he was awesome.Students and adults feel that Mike is speaking directly to them. They perceive him as telling an important story about life, not just pulling out the tricks of a professional speaker. When it was over , he hung around for hours talking to the delegates,sharing with them, and letting them share with him. It was a great start to our weekend. – Dan Tollison – South Carolina Association of Student Councils State Conference
Mike Smith travels from Nebraska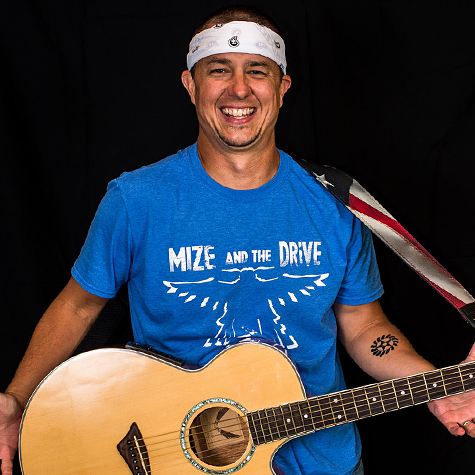 Biography
Phil Campbell
INSPIRE THE HOPELESS, EMPOWER THE DREAMERS
Phil Campbell, known to his students as PC, is a 16-year educator with a passion for loving kids. His goal is to assist schools in becoming the best learning environments they can possibly be for students to learn and for teachers to teach. His philosophy to accomplish this is simple: put relationships first, genuinely love one another, and create a sense of family within your school setting.
The educational profession wasn't always easy for PC until he had a revelation…he opened his heart and started loving his kids. From there, a funny thing happened; they started loving him back. And the rest, as they say, is history.
With educational experience as a teacher, coach, athletic director, and principal, PC has fought the battles on the front lines of education and understands how to win and connect with today's youth. He was voted by the student body of his high school as the staffulty representative to wear the autographed graduation gown and to speak during the graduation ceremony three years in a row.
Whether it's motivating students to chase their dreams, inspiring educators to make an immeasurable impact on tomorrow, or revolutionizing the culture and climate of your educational setting, PC has the experience and expertise to help your school attain ROCK STAR STATUS!!!
Speaking Programs
Rock Star University:
Energy. Intensity. Enthusiasm. Passion. Raw emotion.
These are just a few of the things your staffulty and student leaders will experience during Rock Star University. Set the bar high for an amazing school year with a professional development experience that your staffulty and student leaders won't soon forget.
Topics covered during Rock Star University include:
Reaching At-Risk Youth
Building Relationships
Increasing Recognition
Improving School Culture & Climate
Social Media
Instructional Methods
In addition, PC has built a student leadership workshop into the event as well! In order to truly create a dynamic culture in your school, student buy-in is essential. Rock Star University involves your student leaders in order to create a powerful, lasting impact on your campus!
LEADERSHIP:
PC has served in a leadership capacity nearly his entire life…from youth  and collegiate sports all the way through his experiences as a coach, teacher, athletic director, and principal. Let PC share his tips for how to leave a legacy in today's constantly changing society.
CULTURE AND CLIMATE:
When it comes to revolutionizing your school's culture and climate, PC doesn't just talk the game…he has actually played the game and has the results to prove it! Let PC share his strategies and ideas for how to transform your school into a place that students and staff members alike will take pride in calling their own!
CHASING YOUR DREAMS
From being an uninvited walk-on as a Division I college baseball player to taking risks in the world of education to taking a leap of faith into his present career, PC is the epitome of chasing his dreams. Let PC inspire your stakeholders to chase their dreams!
Reviews
After hearing PC speak, I couldn't help the feeling I had of wanting to make a change. He knows our wants and needs and knows exactly how to get your school going with the feeling of security, excitement, and a genuine passion for going to school each day. Leah Hansen – Student – Wisconsin

---
Phil was engaging and passionate about improving school culture. Students and advisers alike left his presentation not only feeling inspired, but with a ton of practical ideas that they could put into action immediately. I wish he would have been my principal! Sarah Nilles – Oregon Association of Student Councils

---
I appreciate your energy and love for students. Within our current climate in education, it's sometimes tough to find those that will lay it out on the line for our students. Thank you for reassuring me that what I'm doing and what I believe is right. Jason Mix
– Principal, Minnesota
Phillip Campbell travels from Tennessee