The Harbor Series – Motivate Youth at school, everyday!
The Harbor by Jostens is a free educational video resource for schools that desire to motivate students by providing real outlooks from real people in the hopes that these students will achieve success in the world and the marketplace.
If you are looking for the most impactful motivational speakers, youth speakers, speakers for teachers, then The Fisher Agency is here to help you.
The Harbor, featuring with Mike Smith and guests, has shaped thousands of youth in school. If you are seeking someone to speak at your school or event about improving school culture for the 21st century, The Fisher Agency has the best and most impactful motivational speakers – many of whom have been featured on The Harbor.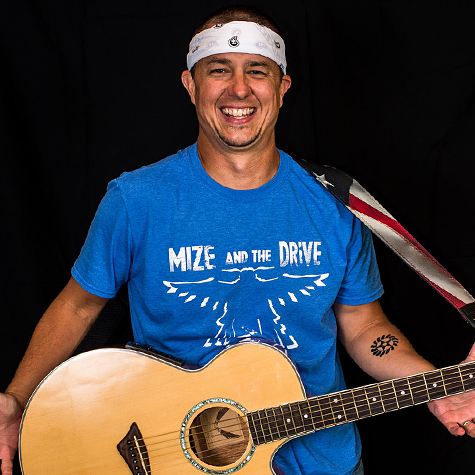 Biography
Phil Campbell
INSPIRE THE HOPELESS, EMPOWER THE DREAMERS
Phil Campbell, known to his students as PC, is a 16-year educator with a passion for loving kids. His goal is to assist schools in becoming the best learning environments they can possibly be for students to learn and for teachers to teach. His philosophy to accomplish this is simple: put relationships first, genuinely love one another, and create a sense of family within your school setting.
The educational profession wasn't always easy for PC until he had a revelation…he opened his heart and started loving his kids. From there, a funny thing happened; they started loving him back. And the rest, as they say, is history.
With educational experience as a teacher, coach, athletic director, and principal, PC has fought the battles on the front lines of education and understands how to win and connect with today's youth. He was voted by the student body of his high school as the staffulty representative to wear the autographed graduation gown and to speak during the graduation ceremony three years in a row.
Whether it's motivating students to chase their dreams, inspiring educators to make an immeasurable impact on tomorrow, or revolutionizing the culture and climate of your educational setting, PC has the experience and expertise to help your school attain ROCK STAR STATUS!!!
Speaking Programs
Rock Star University:
Energy. Intensity. Enthusiasm. Passion. Raw emotion.
These are just a few of the things your staffulty and student leaders will experience during Rock Star University. Set the bar high for an amazing school year with a professional development experience that your staffulty and student leaders won't soon forget.
Topics covered during Rock Star University include:
Reaching At-Risk Youth
Building Relationships
Increasing Recognition
Improving School Culture & Climate
Social Media
Instructional Methods
In addition, PC has built a student leadership workshop into the event as well! In order to truly create a dynamic culture in your school, student buy-in is essential. Rock Star University involves your student leaders in order to create a powerful, lasting impact on your campus!
LEADERSHIP:
PC has served in a leadership capacity nearly his entire life…from youth  and collegiate sports all the way through his experiences as a coach, teacher, athletic director, and principal. Let PC share his tips for how to leave a legacy in today's constantly changing society.
CULTURE AND CLIMATE:
When it comes to revolutionizing your school's culture and climate, PC doesn't just talk the game…he has actually played the game and has the results to prove it! Let PC share his strategies and ideas for how to transform your school into a place that students and staff members alike will take pride in calling their own!
CHASING YOUR DREAMS
From being an uninvited walk-on as a Division I college baseball player to taking risks in the world of education to taking a leap of faith into his present career, PC is the epitome of chasing his dreams. Let PC inspire your stakeholders to chase their dreams!
Reviews
After hearing PC speak, I couldn't help the feeling I had of wanting to make a change. He knows our wants and needs and knows exactly how to get your school going with the feeling of security, excitement, and a genuine passion for going to school each day. Leah Hansen – Student – Wisconsin

---
Phil was engaging and passionate about improving school culture. Students and advisers alike left his presentation not only feeling inspired, but with a ton of practical ideas that they could put into action immediately. I wish he would have been my principal! Sarah Nilles – Oregon Association of Student Councils

---
I appreciate your energy and love for students. Within our current climate in education, it's sometimes tough to find those that will lay it out on the line for our students. Thank you for reassuring me that what I'm doing and what I believe is right. Jason Mix
– Principal, Minnesota
Phillip Campbell travels from Tennessee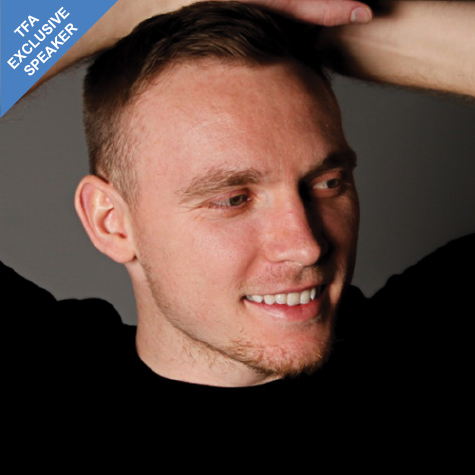 Biography
Kyler Erickson
TURNING TRAGEDY INTO TESTIMONY
Kyler Erickson is a professional speaker, director of suicide prevention, and an NCAA All-American. He's been featured in the New York Times, ABC News, USA Today, and Yahoo Sports. He's a member of the 2016 'Allstate Good Works Team,' given to only five basketball players across the country. After witnessing a shooting at his high school, his mission has become very simple; to help as many people as possible, and to erase the stigma associated with mental illness.
Speaking Programs
TURNING TRAGEDY INTO TESTIMONY
After witnessing a shooting at his high school, Kyler Erickson was diagnosed with post-traumatic stress disorder (PTSD) and depression. Afraid of what others may think, he refused to get treatment for his issues. After the worst six months of his life, he admitted he was hurting and received the therapy he so desperately needed. Kyler then went on to play basketball at Division I Nebraska-Omaha, where he won several awards and attracted national attention. Kyler fights to eliminate the stigma associated with mental illness, and help as many people as he can.
Reviews
Kyler has an important and inspiring story to tell. His life experiences, and willingness to share them in an honest, transparent way, has dramatically impacted the way our students and staff view mental health. His story is a
must-hear for students and teachers alike. Trev Alberts – Athletic Director at University of Nebraska-Omaha

---

Kyler Erickson is able to provide a perspective to students that is critical to their development as young people. Unfortunately, tragedy can force one to understand perspective whether they are ready or not. Kyler has taken tragedy and used it to send a message of what life is meant to be about…a message of perspective. Ryan Ricenbaw – Principal – Waverly High School
Kyler Erickson travels from Nebraska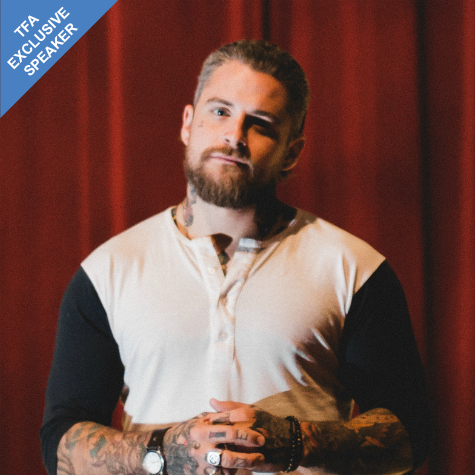 Biography
DAVEY MUISE
FIND YOUR SHOVEL
A former pre-school teacher now standing on stages worldwide as the frontman of renowned Boston hardcore band, Vanna – Davey Muise lives his life by following his heart and pursuing his passions without fear of judgment. Despite growing up in a broken home in New England, Davey viewed his situation as an opportunity to overcome his surroundings and use them as a platform to inspire others. He's harnessed the lessons he's learned from living through depression, divorce, abandonment, and failure and used them to help inspire future generations to do better.
Davey has dedicated his life to being about people. Whether it's touring with his bands, producing in a studio or working one on one with students, he takes the values he's learned with punk rock and brings them to the world. He has brought those ideas to life with his nonprofit Shovel Brand, in which he raises money to help clothe homeless and at risk students in his community and, one day, the globe. Davey's overall message is sure to hit home with everyone who hears it. Davey' s mantra is sure to echo in your heart, mind and soul forever: "I believe in you if you believe in me."
Davey uses his music as a vessel to tell youth across the globe that they are not alone in their fight; that although we may feel weak and useless on our own, we can band together and become a force strong enough to foster real change in our lives and even in the lives of others; that we can "find our shovel" and dig ourselves (and others) out of the negativity we may be buried in.
Today, Davey tours non-stop with Vanna, who have played in front of audiences in over 20 countries and sold nearly 100,000 records worldwide. Davey and his wife are also invested in Hope For The Day, a non-profit organization dedicated to suicide awareness and prevention.
Speaking Programs
Davey will elaborate on a lot of the lessons he shared in his episode of The Harbor – what he's learned from being adopted, seeing his family go through divorce, living in a single-family home, drug abuse, depression, etc. Although his assemblies will discuss some serious topics, Davey will also focus more on how we can find the shovel to dig ourselves out of our rut; how we can find that thing we're so passionate about that it will see us through all of our hardships. Whether it be music (as in David's case), art, sports, or just stepping outside of our comfort zone and working hard at something we want – Davey feels we can all find a way to help ourselves and then lend a helping hand to others.
Reviews
Davey was a tremendous speaker and an inspiration to the students.  We used him as our kick-off to our anti-bullying theme for the year, which is "Overcoming Adversity".  The students and staff could not be more complimentary to Davey and his presentation.  The kids were totally taken by his words and appreciated his candor.  You know a presentation is good, when a large amount of students stay behind to meet the speaker and take pictures even  though they would be late for lunch.  Davey is a wonderful and a true inspiration to us all. Rick Delmnonaco – Arthur L. Johnson High School (Clark Public Schools)

---
Davey really connected with our students, especially our most at risk. We have brought in speakers each year and most of our seniors said that they liked Davey the best (or second best next to Mike Smith). We are a diverse school and Davey's message was on point. Highly recommend him to any school that is super diverse or that has a high at risk population. Kristin Murphy – Mountain View High School

---
I wanted to share with you the impact he had on my daughter. She is a freshman at Blue Valley High School. She is a really great kid and gets a lot of grief for the fact that she is a "goody-goody". It's not often that she attends an assembly that stops her in her tracks. She has not stopped talking about Mr. Muise. His story truly impacted her. I just thought you should know. Marie King – Parent Blue Valley High School
---
Davey did a phenomenal job speaking to the students in the large group and the small groups. He held their attention and really hit home with a lot of the students. We received nothing but positive feedback from faculty and students at both high schools. It was wonderful to have him speak to the small classes and really interact with the students. Megan Gordon – Page Alliance for Community Action
Davey Muise travels from Oregon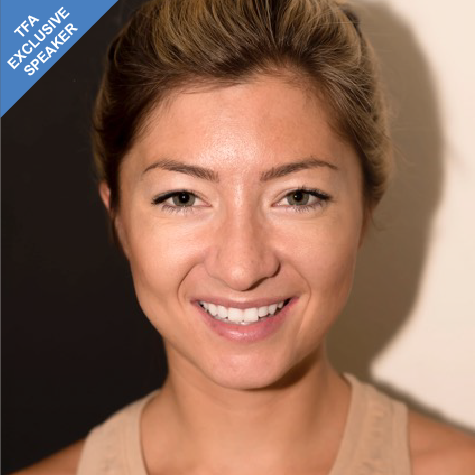 Biography
ALEXA SCORE
PRO WAKEBOARDER & SURVIVOR
Alexa Score is a professional wakeboarder, speaker, author, and cancer survivor. Born and raised in small town Spicer, Minnesota, she hails from humble Midwestern roots but now resides in Orlando, Florida when she's not traveling the world to wakeboard, speak, and pursue other various endeavors. She has represented numerous global brands including Liquid Force, SPY Optic, Body Glove, LifeProof, Hard Rock Cafe, SeaDoo, and others and has appeared in print and video ads across the globe. She has a plethora of experience in the TV and film industries, including being a TV personality on networks such as MTV, ESPN, and Travel Channel, appearing in the SyFy movie Two Headed Shark Attack, starring in broadcast TV ad's, and has appeared on multiple live and recorded interviews on news stations across the country. Her story has been featured in countless print publications including and was featured in the 2016 PBS TV documentary, "Adventure Unknown".
Alexa was diagnosed with Chronic Myeloid Leukemia at age sixteen and has been living with cancer for the past eleven years. While still being treated with a daily dose of oral chemotherapy, she uses her platform to raise money and awareness for multiple charities including The Leukemia & Lymphoma Society, BeTheMatch.org, and LIVESTRONG. Alexa's first book, a candid and insightful memoir depicting her cancer story, will launch in the Summer of 2018. Despite dealing with the constant side affects of cancer and treatment, Alexa has made it a priority to live an active, energetic, and healthy lifestyle. When she's not wakeboarding, speaking, or writing, she can be found fishing, hiking, volunteering, exploring, surfing, or pursuing one of her other countless hobbies. She looks forward to increasing awareness for her disease, inspiring others, and continuing her adventures for years to come.
Speaking Programs
OVERCOMING ADVERSITY
Having come from a broken home in a small town and facing death as a 16 year old, Alexa has encountered adversity during many different stages of her life. By sharing her experiences, she encourages others to view their challenges as conquerable obstacles versus road blocks, and is able show how one can turn adverse situations into valuable learning experiences and use them to their advantage on the path to success.
MANAGING EXPECTATIONS
Regardless of age, we all feel pressure from the outside world to act, look, and feel certain ways. Alexa's journey has been no different, and she too has struggled with other's expectations of her as well as the pressure from today's society. She candidly shares her struggles in an effort to show others how to assess the source of the pressures we feel and, once identified, how to manage them effectively.
GOAL REACHING A TO B, NOT A TO Z
Alexa has achieved feats many people never thought possible. However, her success didn't come without hard work, dedication, and failure. In her talk, she explains why she believes intimidation is one of the biggest barriers when it comes to achieving goals. Instead of approaching goal setting as A to Z, Alexa explains how the first step to getting to Z is getting from A to B. Knowing where to start and which actions to take are the first and most critical steps to succeeding, kicking butt, and making one's dreams a reality.
Reviews
The first time I saw Lex speak I instantly knew every high school kid in the country NEEDED to hear her story. Her Harbor episode is one of the most compelling stories we've ever captured. Do your school a favor and invite her to spend a day with your students!  – Mike Smith – The Harbor TV

---
It is such a pleasure to have Alexa speak at Leukemia & Lymphoma Society events. She's a passionate speaker, who is able to genuinely connect with her audience. Alexa has a good grasp on how to engage an audience, speak in a way they can understand, and be impactful with her message. – Kelley Lesperance – Executive Director LLS

---
Alexa has been a keynote speaker for the Leukemia & Lymphoma Society for a variety of events since 2014. She has motivated our guests and volunteers to take on new challenges, fundraise, and donate towards our cause. Alexa won't let anything, not event cancer, stop her from achieving her goals; her ability to convey that and talk about our cause has been a great help in motivating our supporters and getting others on board. – Luis Gomez – Leukemia & Lymphoma Society
Alexa Score travels from Florida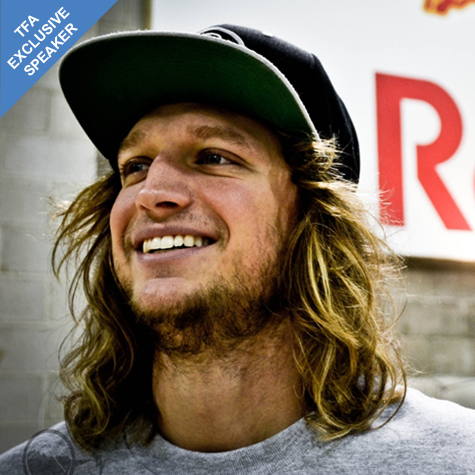 Biography
MIKE SMITH
EXCITING, PASSIONATE, REAL.
A native to Imperial, Nebraska, Mike has been speaking professionally for the last 5 years and has been a youth outreach worker for over 10 years. He is the founder and executive director of a 501c3 non-profit in THE BAY and its offshoot, Skate For Change (SFC), both of which have begun to receive national acclaim and support from the likes of Red Bull and State Farm. This past summer, Mike also embarked on his second annual mission of skateboarding across the entire state of Nebraska to raise money for these causes.
Today, Mike spends his days expanding the scope of these ventures. Currently, he is finishing up construction on a 28,000 square-foot facility in Lincoln that will serve as the headquarters for THE BAY and SFC, containing an indoor skatepark, a coffee shop, an art gallery, and a concert venue for local youth to utilize until as late as 2 A.M. on the weekends. Mike has also been traveling the region with his skateboard in tow to help spread SFC to cities like Omaha, Kansas City, Chicago, Cleveland, and the rest of the country. His aim is to one day spread this concept to skateboarders across the world.
Mike is an expert at communicating with kids and encouraging them to make good decisions that lead them to follow their dreams. Mike will come to your school and speak truth and encouragement to your students – he has already made a difference for thousands of students, parents, and administrators across the country!
Mike Smith has been a full-time advocate and resource for homeless and runaway youth for the last two years. He meets them under bridges, in abandoned buildings and while they are train hopping. He works hard to help them get into a stable, safe, and consistent living situation.
Mike understands making poor decisions can get you into a tough spot. He knows about hard circumstances that sometimes influence bad choices. Mike uses these lessons to inspire young people to believe in themselves, to dream bigger and run hard to reach them.
The founder of Bay 198, one of the country's only nonprofit skateparks, Mike doesn't just talk about changing lives – he lives it. To raise awareness for troubled youth and funds to help provide them a safe productive outlet, he slept under a bridge for 27 straight nights (many frigid) last winter, and skated more than 430 miles across the state in June 2011.
He is a former All-American college basketball player and avid surfer, snowboarder and skateboarder with more than a decade of experience working with young people. Mike is an expert at relating to young people and communication a message of inspiration and hope that they won't forget. Students from all walks of life will easily relate to Mike's message and will be inspired to become the change in their community.
Speaking Programs
School assembly programs that cover topics such as "Pursuing your passion and defining your dreams", "Substance abuse", "anti-bullying & cyber bullying all-day experience" – including school trainings and parenting classes on cyber bullying assemblies and breakout sessions.
LEAVING A LEGACY – Leadership
Everyone has the capability to be a leader. It takes courage and passion, and sometimes you have to be uncomfortable, but we can all do it. You're leaving a legacy on this world whether you realize it or not.
What you do with your life will boil down to one question: "What do you want to be remembered for?"
FINDING YOUR CALVIN – Bullying
The things that you do and the words that you say leave a mark on someone's life forever. And if you're a bully, that mark is a scar.
When discussing bullying, Mike references his experience in dealing with young people for over a decade as well as his personal experience with a boy named Calvin that changed his life forever.
RECKLESS PURSUIT – Pursuing Your Passions
Mike has accomplished things that few people have done and his reckless pursuit of his passions has been a significant factor in getting there.
In this talk, Mike explains that every decision we make can have a lasting impact on our lives and motivates people to live life intentionally, with purpose, and with a healthy dose of correctly-applied recklessness.
Reviews
Mike was exceptional! He is genuine and honest, and kids need to be exposed to those two qualities as much as possible. Not only does his message apply to students, but it applies to each of us in some way. We teach kids to build their college/career resumes "helping people", and we need to teach them to just help to make the world a little better for someone, anyone, that could use a smile or a meal or a friend-and not just today, that person will likely be hungry or lonely again tomorrow…and the day after that. He made me look at "helping" in a whole new light. I would go see him again and again! – Lisa Chaney – United Against Violence Southeast Nebraska

---
Mike was everything we hoped he would be: funny, inspiring, engaging, real, committed, and accessible. We devoted a whole day to him and it was worth every minute. The kids and staff are still talking about it today. – Jeanne Lemlin – Mt. Everett H.S.

---
What can I say: Mike was keynote for opening night of our convention and he was awesome.Students and adults feel that Mike is speaking directly to them. They perceive him as telling an important story about life, not just pulling out the tricks of a professional speaker. When it was over , he hung around for hours talking to the delegates,sharing with them, and letting them share with him. It was a great start to our weekend. – Dan Tollison – South Carolina Association of Student Councils State Conference
Mike Smith travels from Nebraska
Biography
SARAH WELLS
THE POWER OF BELIEVING IN YOURSELF
Obstacles don't scare Sarah Wells. As an Olympic hurdler and Pan Am Games silver medallist, this Olympian's reputation was forged through overcoming challenges, redefining realistic, and achieving the incredible. Take her debut at the London Olympics in 2012, which came despite an injury that had her sidelined for months just the year before. While many reminded her to remain "realistic", Sarah was strengthening a muscle that people couldn't see – belief. Sarah knew she should have quit at any point during the injury and everyone would have understood. But, she didn't. Sarah fought to realize her dream and discovered a strength she never knew she had. By the time she was cleared to return to training, Sarah had fostered an unwavering belief in herself, so strong that it fast tracked her to achieving things she had only dreamed of.
Speaking Programs
Believe
Believing in your dreams is one of the most important steps you'll take in goal setting. While many of us can come up with things we want to accomplish, it is the emotional connection we make with the dream by believing in its possibility that lead us to action and accomplishments. For Olympian Sarah Wells, this belief was mandatory to fuel her Olympic dream after a devastating stress fracture in her leg threatened her chance of making the team. Sarah's story is one of guts, courage and perseverance. Audiences will leave inspired to dream big and have the courage to believe.
Overcoming Life's Hurdles
Whatever you goal is, there is a path to take you there. The path won't always be easy, but the journey will always be worth it. This was certainly true for Olympian Sarah Wells, who has encountered roadblock after roadblock on her path to athletic success. The podium has always been the destination however; it was the challenging moments in-between that made Sarah the champion she is today. In this speech Sarah discusses the importance of positively reframing your mindset, surrounding yourself with the right support, learning to deal with "failure" and relentlessly pursuing through your goals not only to achieve success but also find significance in the obstacles you face.
Reviews
The school was buzzing long after Sarah was gone. Her presentation was impactful, motivating, and inspiring! So great to challenge the students to set goals, change the world, and believe in themselves! Misti Askew – Teacher – BC District #43

---
Sarah's presentation was truly an unforgetable, uplifting, and inspiring experience. Staff and students would not stop talking about it after the event. She has already left the world a better place and I cannot wait to watch Sarah's story continue both through sport and the incredible chain reaction she has started in others who now believe in their own dreams.  Heather Larson – Teacher – Heritage Glen Public School
Sarah Wells travels from Toronto