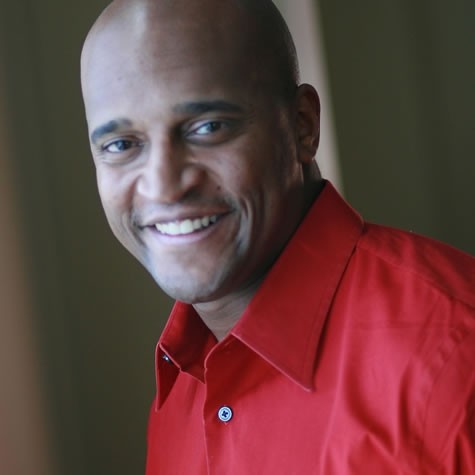 Does your school have issues that demand immediate attention? Then Aaron Davis can empower your students and staff to take positive action before tough issues become headlines.
Based on his expertise and life experiences, he thoroughly understands the importance of making the right decisions early in life, as well as the dreaded consequences of following the wrong crowd.
Aaron has been where your students are today and he has experienced first-hand some of the success that they seek tomorrow. Because of his enthusiasm and passion for seeing young people's lives change, he is known, nationwide, as the Enthusiator.
Biography
Aaron holds a degree in Psychology from the University of Nebraska-Lincoln and was a member of the 1994 National Championship football team.
He has spent countless hours with young people in junior and senior high schools, colleges, and juvenile detention centers. He has worked directly with youth as Urban Outreach Director for Campus Life, and as an Educational Specialist for the University of Nebraska.
Aaron is co-author of the books: The Making of an Unshakeable Character and The Heart of a Difference Maker and is the author of the inspiring book, The Truth About Success.
Speaking Programs
THE TRUTH ABOUT LEADERSHIP (Students)
What type of leader are you, and how are you affecting those following you? This workshop assists students in defining their leadership style and it's affect on others.
THE TRUTH ABOUT FOLLOWING YOUR DREAMS (Students)
Students will learn the importance of not just having a dream but taking action to make it happen!
THE TRUTH ABOUT SEX (Students)
This is an abstinence workshop.
EXTRA-ATTENTION (Students)
This is a program for selected students who may need extra-attention as a result of a number of issues. Aaron believes ALL students are at-risk so he refrains from describing them. But he isn't naive to the fact that some students do require a different learning style and environment! This program is designed just for them, at their level, on their turf!
5 THINGS EVERY TEEN MUST KNOW AND AVOID (Students)
Students will walk away from this presentation knowing the 5 things they must know and avoid in order to have success in school and in life!
SENIORS ONLY (High School Seniors)
This program is designed to encourage your seniors to be the P.T.S. (Positive Trend Setters) of your school campus. Aaron will also challenge seniors to think about the BIG STEP of graduation!
STAFF DEVELOPMENT & PARENT MEETINGS
Each program is customized to address your areas of interest.
Reviews
Aaron hit an absolute HOME RUN!! In Missouri. All schools that attended have had nothing but rave reviews for Aaron. I have had several inquire about bringing Aaron to their school in the future. Honestly it was one of the best speakers if not the best that I have brought in for the students in Southeast Missouri.  –  Nathan Williams – School Jostens Athletic Leadership Conference

Mr. Davis did a great job captivating our middle school students and supporting the school's message of kindness and respect. Mr. Davis brought his life experiences as a National Champion Collegiate Football Player and as a father to his speaking. He touched on tough issues like how words matter, how friendships and choices impact someone's future and he discussed why it is important to be a leader. My staff and students were engaged and really enjoyed his speaking. .  –  Nathan Evan Powell – Principal –  Los Cerros Middle School

Aaron Davis spoke at our Middle School and was absolutely phenomenal. From the moment he stepped foot onto our campus he was polite, respectful, energetic, and professional. I watched his shake hands and introduce himself to our entire staff and student body as they entered the gym for the assembly. He captivated the students from his first words until the end of his presentation. Here are some of the quotes our students had for Aaron's message on making good choices.  –  Nathan Garrett Fitch – Culture / Climate TSA – Iron Horse Middle School
Aaron Davis travels from Nebraska