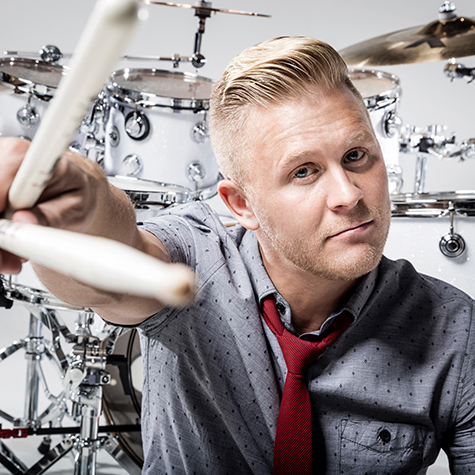 CLINT PULVER
IT'S NOT ABOUT BEING THE BEST IN THE WORLD, IT'S ABOUT BEING THE BEST FOR THE WORLD
Clint is from Heber City, Utah. As a senior in high school he attended Utah's premier flight program receiving his pilot's license from OK3air and then went onto Utah Valley University (UVU) graduating with a Bachelors Degree in Speech Communication and high distinction from UVU's nationally ranked leadership program. Clint was very active in college as a Presidential Leader, UVU Ambassador, and former UVU Student Body Vice-President. In 2012 Clint was voted in as one of Utah's most fabulous people and was also recently awarded UVU's distinguished Young Alumni Award.
Biography
He has also appeared in Several Motion Picture Films, Americas Got Talent and Stadium of Fire. Clint continues to stay very busy with multiple jobs in various industries. He currently owns and operates his own company traveling the country as one of the worlds most sought after Keynote Speakers. Every year Clint travels the world speaking to thousands on the importance of connecting generations, mentorship in the workplace, self-discovery and striving for true significance in life. He is known for his high energy, creativity, humor, and unforgettable stories.
Speaking Programs
"THE SIGNIFICANT STUDENT LEADER" – STUDENT LEADERSHIP (Teens)
"It's not about being the best in the school, It's about being the best FOR the school." In this hilarious and incredibly impactful keynote, Clint explains that there is a difference between being a successful student leader and a significant student leader. Clint shows the SIGNIFICANT role of student leadership with actionable steps on how to facilitate and achieve the best results from those they work with. Clint spent 7 years in student leadership throughout High School and College, and graduated from The Center for the Advancement of Leadership in UVU's nationally ranked Leadership Program with high distinction. Having this background allows Clint to speak from an area of understanding and experience that kids connect with and relate to.
LEARNING OBJECTIVES
As a result of this program, audience members will be able to:
See themselves as leaders who are capable of achieving more within themselves and others
Understand the three aspects of a significant student leader
Create actionable goals that make a lasting difference
Understand their "WHY" as a student leader
Adopt the mindset and methods of peak performers
Commit to ongoing learning and disciplines to aid their efforts
Create a method of accountability for themselves and those they lead
"BELIEVE, DON'T BULLY" – ANTI-BULLYING (Teens)
This incredibly moving and thought-provoking keynote focuses around unifying a student body to RISE UP against putting others down. This message inspires students to believe in their peers and to help students focus on the strengths of others instead of their limitations. Clint understands and teaches that the most effective way to STOP bullying is with positivity, influential mentorship, and cultural unity. Clint currently speaks for the U.S. Anti-Bullying Coalition Government Program as their lead youth speaker with K-12 audiences. His ability to connect and raise awareness in a way that gets results is something every school district and student will benefit from.
LEARNING OBJECTIVES
As a result of this program, audience members will be able to:
Understand the positive effects that can occur when they choose to believe in others, not bully
Adopt methods of how to believe in themselves and others around them
Find strength in good friends and maintaining positive influences in their lives
Understand the greater happiness that can come from being kind
Gain to tools and ideas on how to reach out for support if they are being bullied
Commit to ongoing learning and disciplines to aid their efforts
Commit to standing for kindness in their school
Reviews
Clint is the number one speaker our Students request back! The way he connects with his audience is unheard of. Gary Dunn – Conference Director – Dixie Leadership Conventions

---

Bullying has decreased and our schools are now safer because of this message. We will be inviting him back next year. Sue Harris – Snow Crest High School

---

Best speaker we've had in 10 years! Clint Pulver was authentic, refreshing and captivated every student to find his or her purpose in life. Shari Reeder 

---

Clint was awesome! He had a wonderful message and his interaction with the students was great to witness. He "saw" the students that many times are unseen. He was able to reach those students who have built walls to protect themselves.


I would highly recommend Clint Pulver. He leads a life of significance! . Sue Connie Bradbury – Educational Consultant – Gallia-Vinton ESC

---
Clint Pulver travels from Utah