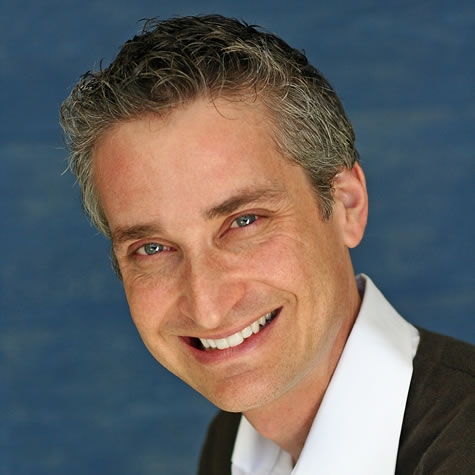 SCOTT GREENBERG
A CHALLENGE IS AN OPPORTUNITY IN DISGUISE
Scott Greenberg was attending the New York University film school when doctors discovered a softball-sized tumor in his chest.
As a kid, Scott heard his grandparents talk about how they survived the holocaust. He looked to their experiences for lessons in resilience as he began a battle for his own life. Inspired by their strength, Scott went on to beat the cancer, run the Los Angeles Marathon and ultimately become one of the most popular youth speakers in North America.
Biography
Scott gets students' attention by making them laugh. Then he begins to weave in personal stories and powerful messages that explore a variety of issues relevant to their lives. Students leave his assemblies with increased confidence and a desire to work hard and make good decisions.
In addition to his motivational assemblies and keynotes, Scott is an expert in student leadership. He's written three books, including the "Jump Start" leadership workbook series and "The Sandbags & The Fire: How Leaders Cut Loose Their Hang-ups & Soar To Success." He is also a regular contributor to "Leadership For Student Activities" magazine, and is published in "Chicken Soup for the College Soul." He has facilitated leadership-training workshops for countless schools and student organizations.
Scott's passion for providing nuts and bolts advice to students is apparent the second he picks up a microphone. Poignant stories, hilarious anecdotes combined with practical, substantive messages always leave students buzzing with excitement.
Speaking Programs
STAFF PROGRAMS:
The Third Factor: The Mindset of High Performance Educators
Why is it that in the same school, with similar resources, some teachers thrive while others flounder? The difference is the third factor – mindset — the way we manage the thoughts and emotions that impact every part of being an educator. This is the most distinguishing element high performance. It's what enables us to clear our heads, make better decisions and focus on serving students. Develop this mental edge and you'll become unstoppable. Scott will show you how to optimize your mindset for maximum performance and to bring out the best in your students.
Teenspiration!: How to Motivate Teenagers to Show Up, Step Up & Never Give Up
For a variety of reasons, not all students perform at the same level. Even among high-caliber kids, there's a certain amount of insecurity, lack of focus and apathy. These students need more than information; they need inspiration. The best teachers supply both. Drawing upon years as motivational speaker and employer of young people, Scott Greenberg will show you how to light a fire inside your students. You'll learn to help your students overcome the most common mental obstacles limiting their performance in class. This fun, interactive workshop will give you practical, immediately applicable tools for elevating your students (or anyone you lead) to a whole new level of performance.
Survival of the Finest: Thriving During Times of Change & Adversity
The phrase "Survival of the Fittest" doesn't refer to those who are the strongest or smartest, but to those most adaptable to change. The education industry is in a constant state of flux. Instead of adapting intelligently, too many educators react emotionally, leading to poor, reactive decisions. During this program, Scott will outline critical survival skills that will help your staff develop the resilience and flexibility to thrive. They'll learn ways to better control their minds while coping with uncontrollable circumstances. This enjoyable, content-rich program is filled with humor, stories and strategies that will give your staff the emotional boost they need to adapt, move forward and excel.
STUDENT PROGRAMS:
Bouncing Back: Finding Resilience In The Face Of Adversity
Scott Greenberg was a New York University film student when he was diagnosed with cancer. He spent the next year battling for his life. Inspired by his grandmother, a "Schindler's List" holocaust survivor, he conquered the disease and went on to complete the Los Angeles Marathon This upbeat presentation focuses on how strong and powerful we all are. Everyone gets their "cancers" – problems we don't expect or deserve. But that's not what matters. What matters is how we react. Scott will give your group tools for managing adversity. They'll learn how to use humor and mental discipline to access their full strength and keep problems in perspective. Sudents will leave with renewed optimism and excitement for their lives. Scott uses a lot of humor and storytelling in his presentations, ensuring your kids will have a great time while also hearing a substantive, inspiring message.
Benefits for your Students:
* Learn to excel in the face of adversity.
* Learn proven techniques for managing difficult situations.
* Learn to use humor to maintain perspective and composure.
* Increase motivation.
* Boost morale.
* Set a great tone for your conference or school year.
Cut Loose Your Sandbags: How To Overcome Mental Hang-ups & Soar To Success
Like hot air balloons, all of us are engineered to soar to great heights. Unfortunately, we "sandbag" ourselves by doing things, thinking things and believing things that hold us down. We burden ourselves with insecurity, fear and negative self-talk. Rarely do we perform at our best – our true best. In this program, Scott will discuss our most common self-imposed sandbags and provide techniques for cutting them loose.
Benefits for your Students:
* Increase confidence.
* Overcome "negative self-talk."
* Tap into inner strength.
* Learn specific techniques to improve personal performance.
Diversity, Tolerance & Unity: Building Bridges & Breaking Barriers
Intolerance goes way beyond race and skin color. It also seeps into classes, clubs and cliques. Now more than ever we need increased campus unity. If it's true that "It's not what you know, it's who you know," then school should be as much about friendship as it is academics. As a former program facilitator for the Los Angeles Museum of Tolerance, and as the grandson of a holocaust survivor, Scott Greenberg will remind students of the importance of mutual respect, courtesy and school unity. They'll see how they will benefit from a little kindness, and how they may live to regret the bridges they burn. Additionally, Scott can facilitate follow-up unity activities and discussion to reinforce the program and promote communication.
Benefits For Your Students:
* Promote school unity.
* Break down walls among student groups.
* Cut down bullying.
* Increase campus kindness and improve social climate.
Rewards Or Consequences: Making Good Choices
We have a lot more control over our lives than we realize. For every choice, there is a reward or a consequence. This program reminds students how they will face difficult situations in their lives such a stress, broken hearts, peer pressure, etc. The choices they make in these situations will have great influence on the outcome. Through a series of stories and powerful messages, Scott will encourage your students to make the best choices possible to enhance their lives. This is a perfect presentation for events focusing on drug and alcohol prevention and Red Ribbon Week.
Benefits For Your Students:
* Give students confidence and motivation to make healthy choices.
* Learn to maintain a positive attitude.
* Discourage drug and alcohol use.
* Create a supportive environment.
Reviews
Scott truly saved the day and jumped in to speak when our original speaker had an emergency the night before the engagement. I was worried that he wasn't going to connect to the theme of the message that we wanted but he hit it out of the park! He was professional, engaging, funny, and knew how to control the audience of 3700 teenagers. Jordon Samson – Santiago High School

---
Scott Greenberg travels from California