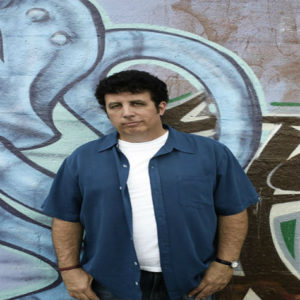 STEVE RUSSO
EVERY CHOICE HAS A CONSEQUENCE
Steve Russo is an internationally known communicator, prolific author, Radio/TV host and professional drummer. He has been featured on ABC, CBS and NBC news broadcasts, as well as "The O'Reilly Factor" on the Fox News Channel. Steve is a member of the Recording Academy (Grammy Awards) and is a graduate of the Arrow Leadership Program.
Steve has spoken to teenagers and parents in the United States, Canada and in 25 other countries. He has a unique way to connect with, engage and influence his audiences with his background as a professional drummer. Steve is currently sponsored by the following equipment manufacturers: DW Drums, SABIAN Cymbals, Vic Firth Drumsticks and Evans Drum heads.
Biography
In his "Choices" assembly program, Steve draws on example after example from his own experiences, from nightclub gigs while still in high school – to studio work – to entertaining some of the top names in movies and television.
Teens respond positively and decisively as they identify with his lifestyle values and apply them in their own lives. Steve dramatically reinforces the need for value-driven personal relationships and for completing high school successfully.
He contrasts these with the disastrous damage to relationships as a result of poor choices with things like drug use, alcohol abuse, violence, pre-marital sex and suicide. Steve concludes each assembly with five practical ways to make better choices.
The over-arching theme of Steve's assembly program for junior high, middle school and high school students is "how you choose to live today will determine how you live tomorrow." He is able to easily adapt his assembly for different age groups and to bring special emphasis for programs like MADD, DARE, Every 15 Minutes, Red Ribbon Weeks and Kick Butts/Smoke Out weeks.
Speaking Programs
Steve Russo is the speaker of choice for not only assemblies but also student leadership events, camps, retreats and conferences. In addition to his "Choices" assembly, Steve has other programs available including:
Freedom To Be Yourself (Students)
In "The Freedom to Be Yourself" assembly, Steve tackles a huge influence on a teen's life – peer pressure or the pressure to conform. He vividly illustrates how peer pressure can affect what we think about ourselves, parents, language, actions, values and right verses wrong. Using captivating stories and real life examples, Steve exposes peer pressure for what it is – self imprisonment and practically equips teens how to become inner-directed rather than outer directed. He often uses his drums with this assembly program as well to connect with teens in a unique way.
Choose To Lead (Student Leaders)
Having studied leadership on a doctorate level, Steve is able to offer a unique perspective for student leaders in his "Choose to Lead" program. In practical ways that students can easily relate to, he discusses the character qualities of a leader and how this affects their ability to effectively lead and to bring about change. This special session is challenging, fun and practical for students who have decided to participate in the adventure of leading others.
Raising Healthy Kids In A Damaged World (Parents)
Life can be confusing and complex for kids today with outside pressures and an ever changing social environment. And it's not easy being a mom or dad – especially if you're a single parent. This event provides practical answers about young people that every parent, youth worker and concerned adult needs to know to develop a more effective parenting strategy. Topics covered include:
Understanding what the world of a young person is really like
Parenting a Digital Generation
Building positive relationships with your kids
Helping kids develop security, significance and acceptance
This program works well for individual schools and on a district-wide level.
Reviews
Steve Russo is reliable, dedicated and upbeat. His ability to balance playing music and teaching the kids about choices was perfect! He's hardworking, passionate and an advocate for education. He has my highest recommendation. – Lisa Cordova – Family Advocate – Morongo Tribal TANF

---
Steve Russo travels from California