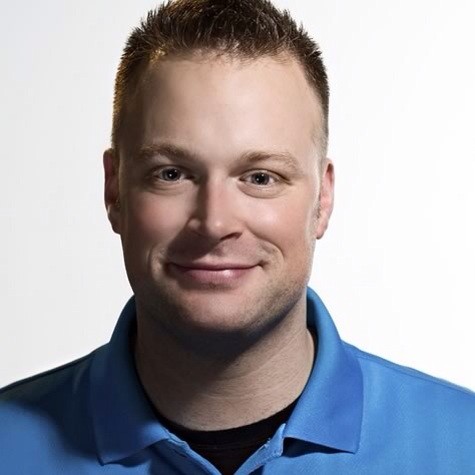 BEN GLENN
HELPING STUDENTS AND TEACHERS BUILD SUCCESS
Ben Glenn was diagnosed with Dyslexia and other Learning Disabilities while in grade school. As an adult he also learned that he has ADHD and suddenly everything about his life made perfect sense.
Dropping out of college to pursue a love of art and speaking, Ben has been on the road, full-time since 1995, traveling to every part of the United States as well as to more remote places like China and Australia. He blames his ADHD…but he's secretly happy about it.
Ben's ADHD-adventure filled messages of inspiration and hope are both entertaining and educational. Youth relate to his struggles for acceptance in school, parents and teachers get an insider's perspective on what it's like to grow up "different", "special". Over the years, Ben has spoken to thousands of people honing his ability to take complex, emotionally-charged subjects and give his audience a fresh, easy-to-digest perspective that produces real change in attitudes, goals and motivations.
Biography
You see, Ben belongs to an ever-growing group of individuals, who took their disability turned it upside down and discovered that they have ALL kinds of abilities that "normal" people just don't have.
Years of living with and studying ADHD have brought Ben to the firm conclusion that ADHD impairs a person's life the most when that person is trapped in an ADHD-unfriendly environment or does not possess the information they need in order to deal with their symptoms in the right way. Obviously, it may be a long time before much changes about the way typical schools operate, or the way a corporation expects their employees to behave, but meantime, Ben is sharing everything he has learned about ADHD with anyone who will listen. And lots of people are listening!
Finally, as much as Ben loves being a speaker and performing artist, he loves being a husband and father more. Married for over thirteen years, he, his wife and two daughters live in a great little city called Indianapolis.
Speaking Programs
FOR TEACHERS
Simply Special – Signature Message! (60 minutes – Includes Drawing)
So how does a kid who started out in an LD classroom in third grade, barely graduated high school and dropped out of college to pursue a passion for speaking and art, end up with three books to his name and find himself traveling all over the world to share his message of hope and inspiration? Of course, there are many factors that have contributed to Ben's success, but one of them, unquestionably, is the two teachers who made a huge difference in his life while he was in school. This is a story that all educators should hear! In the day-to-day bustle that is teaching, it is easy to forget the impact that a teacher has on her students. Think those kids aren't paying attention? Think again!
This presentation is high energy with lots of humor and will re-energize the most bone-weary group reminding them why they became teachers in the first place and letting them know beyond any doubt that they are making a difference whether they know it or not…they just need to decide whether it will be for good or bad.
An excellent keynote to kick off or close out your conference or teacher in-service.
Simply Sensational (60 minutes – Includes Drawing)
Ben shares in greater detail about ADHD. Learn the secrets of an ADHDer's inner workings! Get a better understanding on why those kids do what they do and learn that ADHD is not about lack of displine and that it is much more than just a mental disorder. This presentation is getting thumbs up whereever Ben goes, because everything he shares is simple, easily digestible and practical. And stories – there are lots of stories! No more boring medical facts and DSM-IV definititions! Ben will only share information that's relevant.  Teachers will be able to apply what they learn in this session in their very next class.
This session can also segue into a Q & A session and integrates seamlessly with Simply Special for a 120 minute session.
FOR STUDENTS
Simply Special; Finding your Place in the World (60 minutes – Includes Drawing – Ben will donate drawing to the school)
Ben shares the inspiring story of his journey from being diagnosed LD in third grade to finding his calling as an artist, author and popular speaker.
This presentation is high energy with lots of humor and heart-felt stories about surviving school as a "different" learner and learning how to utilize his ADHD traits to succeed in life.
This presentation can be customized to cover any of the following topics:
Leadership
Drug Prevention
Self-respect
Positive Choices
Conflict Resolution
Leadership
Overcoming obstacles by having a Positive Attitude
Ben Glenn travels from Indiana