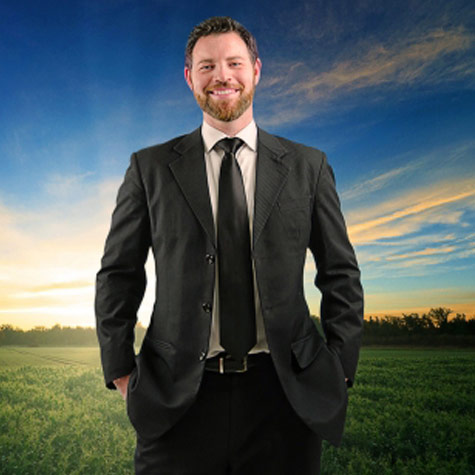 JASON HEWLETT
SIGNATURE MOVES: HOW TO STAND OUT IN A SIT DOWN WORLD
Jason Hewlett, Inspirational Humorist, Master of Ceremonies & Entertainer, has appeared at over 2,000 events in the last decade as one of the country's premiere corporate event presenters. From performing in every hotel in Las Vegas, to headlining the Jerry Lewis MDA Telethon, Jason has been a member of the National Speakers Association since 2003. His message of joy, humor, and be your best authentic self is received with standing ovations from audiences worldwide. The winner of Best of State 2010 "Specialty Act in Arts & Entertainment", and in 2013 awarded Best of State "Individual Vocalist", please enjoy his videos, eBook, and Podcasts.
Biography
Jim Carrey, Michael Jackson, Elton John, Louie Armstrong, Nat King Cole, Led Zeppelin, Stevie Wonder, Ricky Martin, Cat Stevens, The Temptations, U2, Guns n' Roses, Coldplay, and Alvin & The Chipmunks are just a few of the performers to take the stage during the unforgettable one-man show of Jason Hewlett, The Entertainer. Audiences Coast-to-Coast have thrilled at the creativity, hilarious impersonations, touching portrayals, and nostalgia of this one of a kind impressionist/musician/humorist and corporate entertainer.
Jason was born in Salt Lake City, UT in 1978. His first show was in front of his 3rd Grade class where his teacher promised him some time to perform at the end of the day if he'd remain quiet until then. When his chance arrived, Jason went to the front of the classroom as his favorite TV character, Pee Wee Herman, and as his classmates roared with laughter, Jason was hooked with the performing bug. Jason graduated as an Honor Roll student and Student Body President from The Waterford School in Sandy, UT, in 1997.
Jason received All-State Honors for his contributions on the school's basketball team and had plans to play in College until one of his heroes, Coach Tony Ingle of BYU, noticed Jason's ability to captivate an audience with his humor and impressions. Coach Ingle suggested Jason work on his talents and was introduced to D. Chris Poulos, former manager of the successful folk singing group, The 3D's. Chris helped Jason hone his impressions into a show and Jason began working throughout Utah performing at parties and beauty pageants to rave reviews. It wasn't long before Jason's father, John, helped Jason contact the right people to get an audition for the Las Vegas "Legends In Concert", the 'Mecca' for great impersonators.
Jason began work for "Legends In Concert" as Ricky Martin in Myrtle Beach, SC, in 2001. Soon thereafter he also became Elton John for the touring show. In 2002 Jason opened the Philadelphia, PA "Legends In Concert" show as Elton John and returned later in the same show as Ricky Martin, confusing audience members throughout the Country that one performer could portray two characters that looked and sounded completely different, but also making it clear he had more than one persona he could become.
In 2002 Jason decided to close the chapter on his "Legends In Concert" experience and begin focusing on his one-man show for Corporate America.
Since then Jason has maintained an unprecedented climb up the "corporate ladder" as an independent, one-man show Entertainer under the business name Jason Hewlett Entertainment
Speaking Programs
Students today are bombarded with experiences telling them they are alone and something is wrong with them. Experiences about looks, social status and grades cause Thoughts and Emotions that lead to Saying and Doing things that are destructive to self and others. Students Think they are Alone and Feel something is wrong with themselves. In this state, they activate their fight or flight response to protect themselves even though they are not in real danger. We call this being in our Head.
Students in their Hearts think I am accepted and Feel I am of Worth. What they Say And Do will build up themselves and others. Students get in their Heads by reacting to Experiences they have. The way out is Creating a new Experience where they learn to choose to be in their Heart. We do this by working with the students directly with the Head to Heart Assembly and indirectly by training teachers to do the process for themselves and with the students.
This is a co-created assembly with the students and speaker. Students will recognize how much they are in their Heads and how so often they feel awkward, uncomfortable and embarrassed. They will then Choose to Experience what it is like to be completely in their Hearts. They will be high-fiving, laughing, dancing and singing. Students will stop trying to protect themselves by being in their Heads and experience being in their Heart by fully expressing themselves. We can focus on challenges your school is having (Bullying, Drugs, Alcohol, Suicide). These are all symptoms of being in our Heads. The way to get to the core of the problem is having the kids experience going from their Head to their Heart. Students will then know how to Choose for themselves to get out of their Head and into their Heart to solve the problems they are facing. To get a taste of how incredible this experience is, watch the summary video.
Jason Hewlett travels from Utah