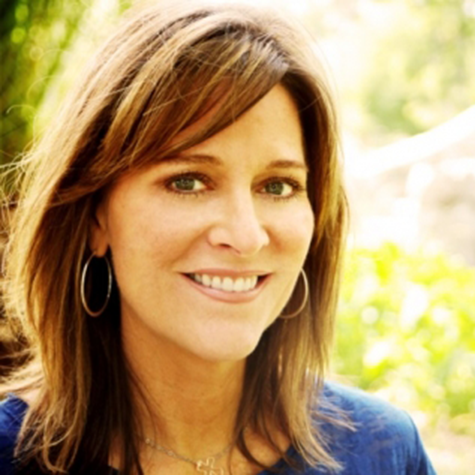 For 20 years, Harriet has challenged teens and adults across North America to make positive life choices through her keynotes, workshops, retreats, school assemblies and corporate presentations – offering her unique, fresh perspective in a world peppered with indifference, complacency and difficult decisions.
Powerful, engaging and insightful, Harriet pulls no punches and connects with her audience when she "tells it like it is". She weaves her humor and her down-to-earth Southern sensibilities into unforgettable messages, challenging listeners to make positive choices.
Biography
Most speakers come from a particular field of expertise. Their training is so brand-specific that they are unable to cross over into different fields. Not so with Harriet Turk.
Since 1985, Harriet has worked as a:
Probation Officer
Youth Programs Coordinator
Flight Attendant
Pharmaceutical Sales Representative
College Professor
Nationally known Professional Speaker, Trainer and Consultant
Why different positions in several different fields? Harriet is intrigued by many different careers and loves to work with people. While each position had very different roles, there was one underlying appeal: Connecting with others. In every position, Harriet was regarded as a top performer. In her first year as a pharmaceutical sales rep, Harriet was named Rookie of the Year and the #1 Top Performer. In every position, Harriet was also selected as a trainer, consultant for new programs, and a mentor to new employees.
Harriet will lead your participants on a journey from being ho-hum to being high achievers. Her interactive and energetic presentations combine humor with content, competition with integrity and performance with character.
Speaking Programs
TEEN AND YOUNG ADULT PROGRAMS
Deal With It!
This dynamic leadership program combines humor with a thought-provoking message that shows everyone that we CAN achieve dreams. However, Harriet doesn't give participants unrealistic hope. Just because "We dream it," does NOT automatically mean "We achieve it!" By reinforcing the concept that we all possess personal power, participants learn that they are in charge of their choices, but they don't always get to choose the consequences. Learning how to cope with failure, and trying again are integral components of this program. Harriet leads participants in a "Get real and go for it" journey. Believing in themselves, developing character and living a balanced life are important concepts. This "take charge" program gives inspiration and energy to everyone attending.
Peacemakers In A Violent World
In recent years, homes, schools and communities have become increasingly more violent. Gone are the days of fighting with fists; now more powerful weapons are used. If you want to transform yourself, break the bonds of violence and build the future for others, you need to hear this program. Harriet will give you skills and attitudes that can positively change a non-caring community into a productive one. Conflict resolution, anger management, bullying and creative problem solving are included in this hard-hitting, no-holds barred program.
Are You Dying For A Drink?
In America, drinking and driving is a leading cause of death for youth ages 15 to 19. Speed, reckless driving and non-use of safety belts are all contributing factors. Using her experience, Harriet combines knowledge, humor and real life stories to encourage students to buckle up, not ride with a drinking driver and, most importantly, to "party with style". (Partying and style do NOT equal consuming ANY alcohol or other substances.) This program is excellent for Prom week.
Why Do I Feel So Fat?
Looking "perfect" is something many young women strive for. In today's society, the media project body images young women try to buy into. Commonly, young women feel "fat" even when they are below recommended body weights. This program shows young women how body types are made to be different, why it is important to live a healthy lifestyle, and most importantly how to love you. This program is beneficial to women of all ages.
Get Up and Move!
If your group is bored with the same old energizers and games, this workshop is for you! You will learn games and activities to use at meetings, conferences, or any time your members need a break! Highlights getting to know you, breaking barriers, getting out of your comfort zone, teamwork, trust-building, etc. If needed, fund raising and activity ideas may also be included.
Topics Include:
Replacing Indifference With Energy
Dealing With Adversity
Goal-Setting
Action Planning
Teambuilding/Team Management
Activity/Fundraising Ideas
Energizers/Games
Peer Counselors/Peer Mediation
For years, Harriet has worked with and trained peer counselors and peer mediators. She combines experiential learning with research to create an effective and winning combination for your group. Harriet can take a new group and cut months off their learning time, or she can take an experienced group to their next enrichment level.
Topics Include:
Listening Skills
Communication Techniques and Body Language
Teen Issues (Suicide, Grief, Stress, Alcohol/Drugs, Eating Disorders)
Referral Resources/When To Let Go
Teambuilding/Leading a Team
Conflict Resolution/Bullying/Anger Management
ADULT PROGRAMS
What's Got You Going?
How do you recapture your passion and invigorate your desire to be a more positive influence? If you feel you have lost sight of why you do or even how you do what you do, you should hear this message and rediscover your commitment to yourself and your lifestyle. This program is excellent for educators!
Performance Building
In this content-rich program, Harriet leads you through the steps to create a more effective work team. How to use your vision, knowledge and leadership skills to strengthen your employee's talents and willingness to achieve high performance are integral parts of this program. To reach performance goals, you must master simple techniques to create loyal, hard working employees. This program is essential for managers who need to build cooperation and minimize conflict among employees.
Trendsetters
Working with younger employees or reaching teenagers can be difficult for any adult. Trends and dynamics change so quickly, adults just can't keep up. Harriet will give insights into the clash of the cultures, current trends, and how to cope with change. What at first seems daunting, Harriet will break into pieces and leave you with information you may immediately apply in the workplace, community council or at home.
WOMEN'S PROGRAMS
Does it feel like everyone wants a piece of you? Everyone expects you to fix all their problems? Do you feel like you give to everyone, but no one gives to you? If you answered yes to any of these questions, Harriet has developed a program just for you. Women are natural nurturers, and this gets us in trouble! Learning boundaries, taking care of ourselves, and teaching others how to treat us are concepts women have the hardest time learning. Harriet has audiences howling with laughter one minute, and wiping away tears the next. Every women's group, regardless of age or marital status, can benefit by hearing the message, "We Fix Stupid".
Reviews
Harriet spoke for a group of high school students and all of them responded on their eval saying their biggest takeaway was to be who you are and love yourself. Harriet was interactive and engaging with the students. She empowered them and related to them which was incredible! As a person in the audience, it is easy to tell that she cares for young people and wants nothing but the best for them. Some students felt uncomfortable with the touching part of the presentation but it was good to get them interacting! Jennifer Cottet – BRiDGES. MCCASA, Inc.

---
Harriet Turk  travels from Tennessee