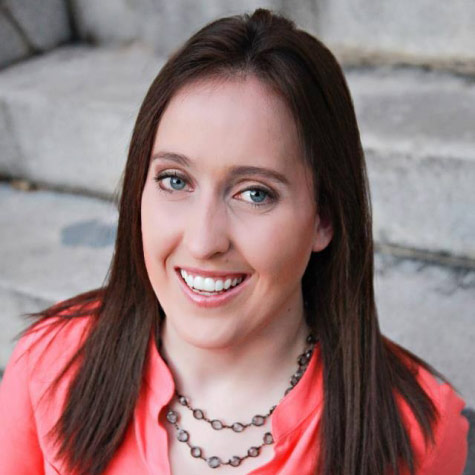 As children and students, sometimes it seems that if we don't fit in, we stand out. So, we tend to hide our secrets, differences and challenges in our pockets to prevent from being bullied. By the age of 15, Kelsey Tainsh had survived two bouts with cancer and a life-changing stroke. She has spent the past 10 years learning how to cope with the daily challenges of accepting her new "normal." In her pocket, she can both hold and hide her secret. Today, she proudly shares it with you and wants to know, "What secrets are you hiding in your pocket?" The key to changing student's lives lies in teaching and helping them to share and embrace their differences, and the uniqueness of others. This highly inspirational program is the first important step.
The Audience Will:
Learn to share their struggles and differences instead of hiding them
Learn the importance of kindness and why it matters
Learn to accept others uniqueness and embrace tolerance
Learn to turn uncomfortable situations into life-changing opportunities
Biography
Kelsey Tainsh has lived her life differently than she planned, hoped for or dreamed of. By the age of 13, she was a world champion wake boarder and featured on the TV show Entertainment Tonight. She acted in movies including "Rumor Has It" and television shows such as "Gilmore Girls," and "Desperate Housewives."
Despite the daunting challenges she faced, Kelsey graduated from high school with honors, graduated from The University of Florida (magna cum laude), worked for The Coca-Cola Company and travels the country as a professional speaker. She appeared on The Diane Jones Morning Show, donned the cover of the National Speaker's Association's (NSA) Speaker Magazine and has been featured in Coca-Cola's Journey, BYOU Magazine, and Business Innovators Magazine. Despite major life-changing medical obstacles, Kelsey brings an upbeat, unique perspective on life, kindness, inclusion and the will to succeed.
Speaking Programs
Program Title:  I'm Not Limping. That's Swagger!
How shifting your perspective can dramatically boost your potential.
In this program stroke survivor Kelsey Tainsh will remind you that your worst day is often better than most peoples best day. Armed with her quirky sense of humor, engaging stories and relevant message, Kelsey helps youth gain the perspective needed to overcome any challenge.
Program Title: See the Leader in Your Self: How You can Turn Problems into Possibilities
Program Description: In order to lead others we must first be able to lead our self. In this program, Kelsey helps you become the leader who actually grows and prospers as a result of the obstacles you face. You will learn to see the positive in our differences, how to redefine the word "cool" and how to turn what often limits you into the fuel that propels you to grow, helps you reach your goals, and helps you make the most of all situations … even the hard ones.
Program Title: We're All Different: Teaching Inclusion to Prevent Bullying
Program Description: Kelsey helps you gain insight into being bullied and describes how she overcame it, emphasizing how we grow as a result of the obstacles we face. She shares her powerful story of overcoming life threatening medical obstacles that paralyzed her right side, which made her different, bullied and excluded. Her powerful message will help you teach students to accept and celebrate the differences in themselves and others.
Kelsey Tainsh travels from Georgia