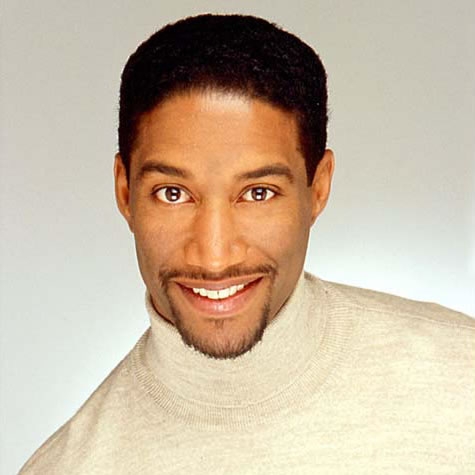 MARLON SMITH
YOUR SUCCESS IS YOUR CHOICE
What happens when an electrical engineer resigns from corporate America? Electrifying results – and maybe even a little shock!
Marlon Smith is known throughout America, Russia and South Africa as the "High-Tech Motivator" due to his "electrifying" energy. Marlon is utilizing his electrical engineering background in developing exciting multi-media presentations, incorporating music, video, and pictures.
Marlon's exhilarating programs are helping teenagers and educators maximize their true potential.
Biography
Marlon has completed dozens of consulting trips to South Africa where he worked to develop the first youth leadership training center in Johannesburg. This is history in the making because this leadership center will help empower the "new" South Africa of the 21st Century. Marlon has also shared his message of hope at student leadership conferences throughout the former Soviet Union in Moscow, Kazakhstan, and Gorny-Altay. With the cold war having ended and the halt of communism, Marlon has taught success strategies to Russia's new young leaders.
So why has Marlon Smith been invited to help empower the youth of South Africa and Russia? Because Marlon's unique programs are producing results. Marlon has developed a reinforcement curriculum consisting of motivational workbooks, instructional video tapes and lesson plans for teachers, parents, and mentors.
Marlon holds a B.S. from the University of Virginia in Electrical Engineering. His corporate experience includes working with two fortune 500 corporations, IBM and Hewlett-Packard. Today, Marlon is an international consultant, inspirational author, creator of 13 workbooks, and motivational speaker with his own company, Success By Choice.
Speaking Programs
Your Success Is Your Choice (Youth/Teachers)
Are you a mover or a shaker? Make your choice. Tap into your true potential and gain a glimpse of the unlimited possibilities in life. Let go of the restrictive handcuffs and let your wings fly. Marlon will thoroughly cover the success formula for Leadership of the 21st Century: goals, attitude, plan, action, persistence and success.
The Many Sides of a People (Youth)
Who are you? Most people answer this question by giving standard responses such as "My name is… my major is… I was born in… my ethnicity is…" But beyond these common responses, who are you REALLY? Dive deeper into this question and explore the many sides of you, which ultimately contribute to the many sides of a people.
Moving Through Your FEARs! (Youth)
Who is really in control of your life: YOU or your FEAR? Most individuals operate only within their comfort zone, never realizing their true potential. No matter how awesome you are as a student leader, it is now time to move to the next level by moving through any fears which may be holding you back. This is a fun and exciting interactive workshop.
Are You a 20%-er Doing 80% of the Work? (Youth)
Have you ever felt burned-out? Are you tired of student apathy? Do you sometimes feel there is just not enough time? Are you frustrated with the membership who are not actively participating? Come participate in this fun, enlightening session and make a difference at your school. This session includes an intriguing multi-media presentation which will reinforce the spoken word with video, pictures, and music. Learn to inspire the unmotivated, become a more effective communicator and reduce stress. Now is the time to have everybody involved in the work.
Enhancing Your Leadership Style (Youth)
What type of leader are you? Is your organization producing the desired results on your campus? Learn strategies to enhance your strengths and effectiveness as a student leader. During this session, you will be supported with a partner and a process to follow, ensuring you continue the momentum after the presentation.
Empowering ALL Students to Manifest Their True Potential (Teachers)
By including his personal story, Marlon shares success strategies for how faculty can be more effective in helping ALL students manifest their true potential.
Growing Through Conflict Resolution (Teachers)
Conflict—is it real? Does it interfere with the educational process? Now is the time to learn specific strategies for effectively dealing with conflict in the classroom. As a trained conflict resolution facilitator, Marlon has much to share.
Creating a Community of Unity for a Diverse Student Body (Teachers)
The world is shrinking daily. Gain a deeper understanding of other communities and cultures and an ability to connect with those who have values and goals different from your own. Create a school environment where there is a community of unity.
Marion Smith travels from North Carolina