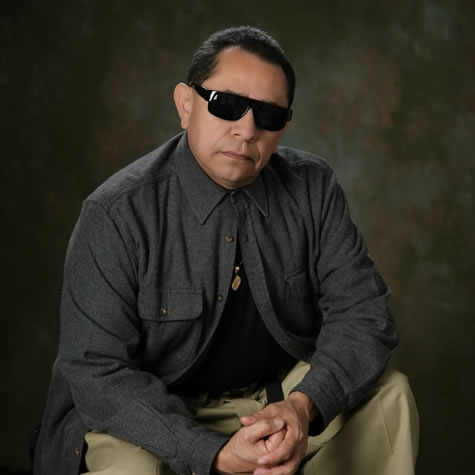 WILLIE LOPEZ
SI SE PUEDE! YOU CAN DO IT!
Willie Lopez was born in Guadalajara, Jalisco, Mexico. Like many other immigrants, he came to the "El Norte" (America) as a child with his parents hoping for a better way of life. Willie spent most of his childhood in hiding from "La Migra," the immigration.
Throughout his formative years, he was constantly exposed to the harsh reality of farm labor work, gangs, drugs, and discrimination. With the help of family and strangers, he eventually escaped that life.
Biography
Bilingual/Bicultural (Spanish)
"Tell me who your friends are and I will tell you who YOU are."
He credits his success to his parents and various strangers. His father provided patience and humility. His mother gave him strength and confidence. Complete strangers showed him how words and simple actions can make a difference. When he once asked how he could return the favor, he was told to return it to someone else. He did! That same advice is the core of his message. The power of those simple words changed his life completely.
Having had extensive experience as a storyteller, Willie is able to capture his audience through colorful illustrations of his personal real life experiences. Willie is a master at transforming himself on stage from a compesino (farm worker), to a homeboy (gang member), to a child named "Zapotitos", Lil Tadpole. Willie is bilingual/bicultural in Spanish. He has served as professor at California State University in Fresno, trainer for the State Office of AIDS, counselor for Fresno County Human Services System, technical assistant for California Department of Education, and director of "Teatro de Las Cucarachas" which toured the United States, Mexico and Central America.
Speaking Programs
CHOICES: You Can Be Part Of The Solution Or Part Of The Problem
(Keynotes & Workshops For Students/Educators/School Administrators/Parents)
Guillermo "Willie" Lopez, from Huichole Mexican Indian heritage, dressed in humble attire, enters with a silent and mysterious presence. His deceptive appearance quickly reveals his wit and ability to immediately capture your interest. Using the skills of the ancient art of story telling through humor and intrigue, he then lays the foundation of his message. He paints the mental pictures of how to effectively incorporate old customs with present values. The wisdom of his words soon takes his audience into a roller coaster ride of emotions. Willie reveals his message of hope and what it takes to achieve it.
The CHOICES he made in his confrontations with "los Federales" (the Mexican police), "las Pandillas" (the gangs) in California, and "la Migra" (the immigration) allows Mr. Lopez to explain how one can overcome the odds. Through the transformation from campesino, to homeboy, to a child seeking answers, he is able to depict the different stages in his life. Willie's experiences and CHOICES he made as a professor at a University, an inmate in a correctional institution, and his association with heroin and violence also adds to his unique understanding of every level of society.
Topics he can include in a CHOICES presentation include:
Gang Prevention
Conflict Resolution
Teen Pregnancy
Drug and Alcohol Issues
HIV/AIDS
Parent/Child Communication
Youth Conflicts
Willie Lopez travels from California