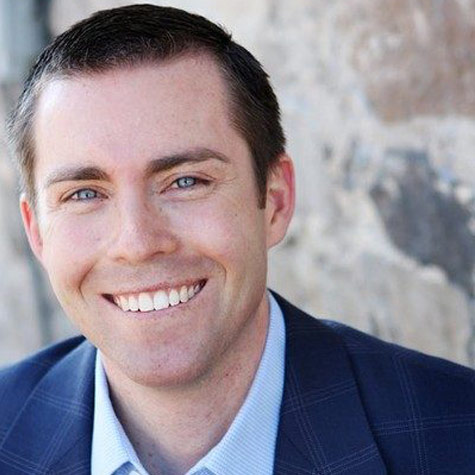 It is rare to find a speaker who is both relatable and credible to youth. Being not too far removed from High School himself (and looking like a teenager) makes Ty relatable. Having built a multimillion dollar business, written a bestselling book and spoken around the world makes Ty credible.
Biography
More than 500,000 people from 50 countries have learned from Ty Bennett's insights on Leadership, Entrepreneurship and Communication.
When Ty was 21 years old he started a business with his brother Scott, which they built to over $20 million in revenue while still in their twenties.
Ty's early entrepreneurial success led New York Times Bestselling Author Bob Burg to say, "I wish I could get back to Ty's age and know what Ty knows. He will amaze you!"
Ty credits his involvement in a leadership program in High School as his catalyst in life. He served as a state officer, and took 2nd place in the national competition in the entrepreneurship category.
As a speaker Ty is a young, fresh voice with a fun, engaging style.
Speaking Programs
Playing To Win (Youth) Keynote 45 min – 90 min
Using a college football analogy, Ty will ask the youth if they are just playing not to lose in their life, or playing to win. The answer makes all the difference. He will share life changing stories while delivering a message that every teenager needs to hear.
Dismal statistics of teen suicide, drop out rates, drug and alcohol abuse and teen pregnancy indicate the need for teens to find purpose in their lives. Ty's unique ability to relate to teens in a fun, motivating way will leave them with tools and inspiration to make the most of their lives and live up to their potential.
Topics covered in Playing To Win include:
Leadership
Getting Involved
Confidence
Choosing Good Friends
Peer Pressure
Going After Your Goals
The Importance of Hard Work
Finding Purpose & Direction
The Power of Influence: Increase Your Influence & Your Impact (Keynote: 45 – 90 Minutes)
In The Power of Influence Ty teaches people how to become influential leaders. Ty shares practical and profitable ways to increase your influence with people. Strategies, which include: Investing In People, Focusing on Being Interested – Not Interesting, and Practicing The Platinum Rule. Based on Ty's book – The Power of Influence, audiences have described this keynote speech as, "entertaining, hilarious, thought-provoking, and inspirational."
Teaching Through Storytelling (Teachers) Keynote: 45 – 90 Minutes
People love stories. But more importantly stories engage emotion in people that causes them to respond, take action, adopt your ideas and remember information. Ty has been described by audiences around the world as a master storyteller, and in this program Ty teaches the art of storytelling as a key communication and influence strategy, covering the mindset, skillset and toolset to be an effective storyteller. Having built a $20 Million business while still in his twenties, Ty has used the skillset of storytelling to sell millions of dollars in product as well as to inspire his own organization and thousands of audiences from stage. Every teacher wants to engage their students in the learning process and mastering the art of storytelling will make your message more impactful.
Ty Bennett travels from Utah