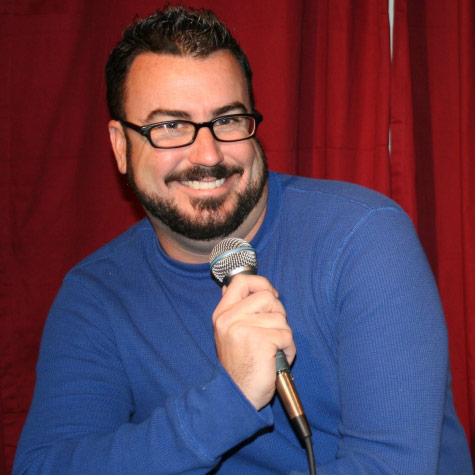 CHRIS BOWERS
MOTIVATION OF STUDENTS THROUGH HUMOR
Chris Bowers' life is dedicated to the positive influence and motivation of students through the use of humor. He is a dynamic storyteller and his hilarious tales serve to emphasize the lessons he is trying to convey.
Biography
Chris has appeared as the keynote speaker for Student Council, Key Club, HOBY, BPA, FBLA, DECCA, 4-H, FCCLA, PRIDE and Student Journalism state conferences. He has also presented at the international/national conferences for: Student Council, FCCLA, BPA, PRIDE, LEAD, and HOBY. Chris has worked with the LEAD Scholars at the University of Central Florida. Chris was also accepted as one of only 48 speakers in the prestigious Jostens Speakers Bureau. He has spoken in 39 states and reaches thousands of college, high school and middle school students a year. Chris is also a nationally touring stand-up comedian.
Chris speaks to audiences about the power they have to take risks and to have confidence in themselves. He uses humor to build camaraderie with students so he can encourage them to overcome their fear of failure and fear of what others may think of them. He emphasizes positive ways of dealing with frustration and conflict resolution. Audiences find themselves laughing along as he tells his own personal stories to get his points across. His presentations are dynamic and his enthusiasm is contagious.
Speaking Programs
SCHOOL ASSEMBLIES & CONFERENCE KEYNOTES
In this one hour presentation, Chris addresses risk taking and empowers students not to give into peer pressure simply because it would be the "cool thing" to do. He helps students see that other's perspectives are not nearly as important as their own happiness and success.
LEADERSHIP WORKSHOPS
This is a three hour opportunity for students that have already shown some leadership potential. Chris will model them into an effective team that can go back to school and make a difference. This is a great kickoff workshop at the beginning of each semester for your student council and other leadership teams.
Chris Bowers travels from Indiana