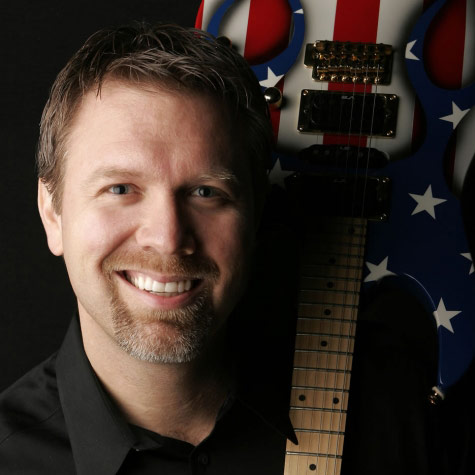 DEREK CLARK
RAPPING DAD – NEVER LIMIT YOUR LIFE
Motivational Youth Speaker Derek Clark Inspires Student Leadership Conferences Nationwide. His Champion Programs Are Inspiring. As a child, Derek was in foster care for 13 years and "labeled and misdiagnosed" in almost every psychological evaluation in existence.
Having suffered unthinkable child abuse, abandonment, emotional distress and being wrongfully labeled, this has never held Derek back from accomplishing what he set his heart and mind to. He has turned his situation from a victim to a victor, equipping him with the Wisdom and the Will to never give up.
Derek shares how he achieved great personal and financial success with his motivational leadership style and how he lives his life on purpose. His triumphant message has inspired many youth conferences, student leadership conferences, at-risk youth conferences, foster youth conferences, colleges and high school assemblies.
Youth motivational speaker and multi-million dollar producer Derek Clark knows that a great leader has passion, vision, integrity, creativity, compassion and persistent determination. Derek Clark is an international motivational speaker and author of Never Limit Your Life: From Personal to Professional, and the critically acclaimed I Will Never Give Up book series. Derek's previous successes include founding and performing as CEO of the highly successful Fast Mortgage.com.
Since achieving his professional dreams, Derek's life mission has become helping others find the mental strength to recognize and take advantage of opportunities. His keynotes are based on true-life trials and triumphs, and have inspired thousands of students to have the mental strength to overcome adversity and fear. His purpose is to cultivate responsibility, drive, focus, and the courage to take action.
Derek believes that a great leader makes leaders. Jack Welch, one of the world's most respected and celebrated CEO's is known for his unmatched track record of success, enormous love of people, fierce passion for winning, and unbridled desire to change the world for the better. Jack once said, "Good business leaders create a vision, articulate the vision, passionately own the vision and relentlessly drive it to completion."
An inspiring and great leader has the discipline, dedication and the ability to take decisive action while working towards the "team" goal. Leaders are not all cut from the same mold and there is not a one-size that fits all blueprint. Every great leader has a detailed approach and a style of leadership that is unique. Great leaders have an amazing foundation of qualities and can communicate, motivate and inspire individual team members to rise up to a higher level.
Biography
Derek W. Clark is an Inspiring Motivational Speaker and the Author of the I Will Never Give Up book series which includes the award winning and critic acclaimed autobiographical books "I Will Never Give Up", "I Will Never Give Up For The Teenager" and "I Will Never Give Up On God Again". Derek spent 13 years in the foster care system.
At five years old his mother and stepfather turned him over to the county social services and yet, they kept his brother and sister. His father who he has never known was in jail for the criminally insane. As a foster child, Derek was disturbed and erratic. Having suffered child abuse and abandonment, he was prone to severe distress and crippling depression. He has been "labeled and misdiagnosed" in almost every psychological evaluation in existence.
As a helpless child, Derek was nearly institutionalized due to severe erratic behavioral problems and violent tendencies. He is a survivor of brutal child abuse, and was diagnosed early on as mentally handicapped with an IQ of a two and half year old and suffered aretic psychosis. As he developed, it became clear to his wonderful foster parents that this diagnosis was without merit.
Derek has learned some very difficult lessons growing up as a troubled teenager. As a foster youth, he wanted to go back and live with his mom but that never happened. He felt rejected and became an angry teenager. He was constantly in trouble because of his difficulties dealing with his anger, respecting others and trusting adults. Even against unbelievable odds, Derek never gave up, using music, laughter, will power, and positive decision-making to triumph over adversity.
He reveals how he overcame his adversities and how he triumphed in his personal life. He takes you down his road of lessons that he has learned of hate, anger, resentment, mistrust in adults, violent tendencies, rejection, lack of love, child abuse and the memories that have haunted his life. Derek believes he has successfully thrived as a leader in life because of his painful past, compassion for others and living a No Excuse life.
Speaking Programs
YOUTH EVENTS
Most youth are fighting a constant battle within themselves. Their personal battle might be a lack of self value, loss of self respect, loneliness, being labeled, trust, love, depression, insecurity, addiction or a sense of wanting to belong. The key to reinforcing hope is that their lyrics must have a triumphant and inspiring ending.
Their individual journey must reflect hope, self respect, perseverance and victory. The youth are making a goal and writing their destiny in the format of song lyrics. They are looking past their problems and charting a different course for their life. There renewed Hope will fuel their faith in their ability to conquering self esteem issues, depression, addictions, loneliness and self respect.
After the audience listens to Derek's Inspiring story of overcoming adversity and sharing his leadership tools, the audience is now ready to inspire others. Derek uses music to show the audience how they can change the direction of their life by creating a new destiny. The audience is instructed on how to write lyrics in a song format. The classroom audience is split into groups of seven..  They write down their hardest struggles and darkest fears as well as their hopes and dreams. They are given a sample sheet to show the word and syllable arrangement to flow with the music that Derek has already created. (Music ranges from top 40 pop, rap and rock)
They are encouraged to turn their struggles into lyrics. This applies to a tragedy from the past that is holding them back from moving forward in their life.  The second verse must reflect a solution to their struggle. The lyrics must be specific and contain no vulgarities or language that is violent or disrespectful. When they are done completing their lyrics, they have the opportunity to sing their song in front of the others as Derek accompanies them with his pre-programmed music. If the group is shy or does not feel comfortable about singing their song, Derek will then sing their song and dedicate it to the particular group. (groups are encouraged to sing their own songs) Each song will be recorded on a CD for future reflection.
The U-R.O.C.K Program Symbolizes The Awakening Of The Voice From Their Soul.
Derek helps the youth modify their limited perception. A lot of youth go through high school feeling lost and hopeless. Derek helps them change their focus to see, feel and actually Hear Hope. Music is the tool that speaks to the youth on a lyrical level, whether it is Rap, Rock, Heavy Metal or Country. They communicate through sad songs, love songs, angry songs, promiscuous songs and gangster songs.  This music is communicating to our youth and then they act out what they hear. It is important in this program that they change the way they perceive the present moment.
Clarify their struggles and battles that are holding them back from excelling
Find the empowerment to accomplish the life goals they set
Develop their Personal Power Anthem (song) that will help strengthen their hearts and minds in their everyday struggles
Have the Will to break through their self perceived limits
Remember the U-R.O.C.K. Solution
Understanding Integrity- Responsibility,-Opportunity- Choice- Knowledge
Songwriting builds self esteem, confidence, hope and the positive power to overcome obstacles in their life
Bring direction and goals
Teach the youth about their self value and help build a positive life
Create Team Building through accepting and appreciating each others differences and strengths
Reviews
"Dear Derek- On behalf of FBLA-PBL National Officer Team I would like to thank you for your inspiring heart felt message at NFLC Milwaukee! I know it touched all of the other students. Standing Ovation too! We love your mic skills!! We were dancing back stage!!!
With passion, – 2011-12 National Officer Team – FBLA

---
Derek Clark travels from California