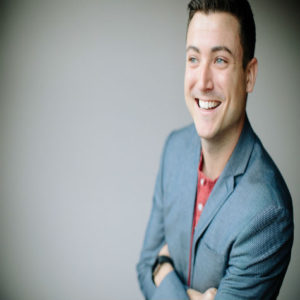 KYLE WILLKOM
ACTION PACKED LEADERSHIP!!
Kyle Willkom has been speaking professionally for the past 8 years, and his messages have reached tens of thousands of people in 46 states. He delivers messages on positivity, leadership, and action through his use of musical comedy and engaging personal stories.
Biography
Kyle is the founder of Action Packed Leadership and the author of two books on leadership, Wake Up Call and The Thinking Dilemma. He has run 6 marathons on 3 different continents, been the first employee of a million dollar marketing startup, and led service trips to New Orleans after Hurricane Katrina. He trained in the military for a year and was a division one basketball walk-on at Marquette University. Through his out-of-the-ordinary life experiences, Kyle encourages others to use his successes and failures to live their own action-packed lives.
Speaking Programs
Keynote:   Accepting the Hero Challenge
Kyle never thought he was a hero; in fact, he's pretty much always been the opposite. After all, what kind of hero uses puns daily, is allergic to bees and bananas, and eats slower than anyone else in the world? The term "Hero" was reserved for people of a higher stature, like Superman and Wonder Woman. But on a sunny California beach, an unexpected crisis taught him that not all heroes wear a cape, and that it is often small choices that lead us to heroic action. With help from his guitar, Kyle delivers a hilarious yet heartfelt message of servant leadership. He will challenge participants to find opportunities to be a HERO on a daily basis.
Action Packed Leadership is a life skills and leadership company that helps
young people become the best version of themselves. Through speaking,
books, curriculums, and Leadership Bootcamps, Action Packed Leadership
has positively impacted the lives of thousands across the country.
Mindfulness and Intentionality
● Mastering self-awareness, developing a vision, and uncovering the secrets to a mindful approach
Action
● Overcoming initial fears, taking the first step of a longer journey, learning from mistakes, and
handling difficult decisions
Continuous Improvement
● Achieving higher goals based on an ambitious mindset, pushing beyond mediocrity, and growing
through adversity
Setting and Achieving Goals
● Learning and practicing the SMART Goal framework, sharing goals with accountability partners,
and secrets to ensuring effective goal completion
Effective Communication
● Nailing a presentation, speech, or one-on-one conversation, understanding various
communication styles, and mastering foundational keys to communication success
Professionalism and Personal Branding
● Creating a memorable first impression (in any scenario), developing a strong personal brand, and
dressing for success
Networking
● Finding and developing relationships with the right people, maintaining mutually beneficial
connections, and mastering "the follow up"
Team Motivation and Leadership
● Developing and communicating team expectations, serving in a leadership position, and
overcoming adversity on a team
Creativity and Positivity
• Pursuing goals with fresh ideas, building sustainable happiness, minimizing stress to do better
work
Reviews
Dynamic. Entertaining. Inspiring. Impactful. Relatable. Engaging. These words are the first to come to mind when I reflect on Kyle's multiple interactions and trainings with our Tennessee CTSO members Steven Mitchell – TN DECA and TN FBLA

---

One thing that stuck out to me during Kyle's presentation was how engaged our students were. Oftentimes at presentations students quickly become bored, but Kyle kept them engaged throughout. His level of excitement was contagious, our students were entertained, and they learned some valuable lessons.  Steven Van Wyhe – Columbus High School

---

As a State Advisor for two CTSOs, I am always on the lookout for high quality individuals who take keynote speaking to another level. Kyle is that type of person. I have worked with Kyle for various events and each time he delivers so much more than what I could have expected. Handing over your conferences, opening sessions, large development seminars, etc. can be stressful, but I don't worry at all when I have Kyle leading them. I would recommend Kyle to any organization! Pam Grega Sieffert – CState Advisor, TN HOSA and TN FCCLA

---

After listening to Kyle, our group leaders felt he was definitely one of the best speakers we have ever had present to our students. His positive thinking and encouragement leaves the listener motivated to take action. He is also an author and one of his books is used as part of our curriculum at our school.  Cindy Beaupre – Youth Leadership Instructor, Menomonie, WI

---
Kyle Willkhom travels from Wisconsin