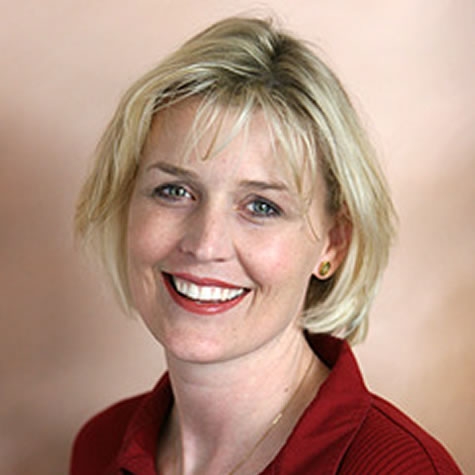 Tiana Tozer has been speaking for more than 20 years, sharing her story with teens across the United States and Canada encouraging them to make responsible choices and take responsibility for choices they make, good and bad.
In 1988, Tiana's life changed when an intoxicated driver ran a stop sign and hit the car in which she was riding. She spent more than a month in intensive care, endured more than 30 surgeries, and spent four years learning to walk again.
Since then Tiana's life has been about exceeding limitations she went on to become a Paralympic athlete, activist, University of Oregon's 2010 Outstanding Young Alumni and a humanitarian aid worker in Iraq and Sudan. And because she's overcome tremendous odds and perceived limitations, she challenges young people to do the same – reject constraints others may place on them.
With her personal story and humor, she encourages teens to look beyond the label, question their complacency towards the legal drug of alcohol, and helps young people understand that some choices are forever.
Biography
Tiana Tozer was born in Eugene, Oregon and raised on a farm outside of Boise, Idaho. After a fairly normal childhood, Tiana went to college at the University of Oregon.
In her sophomore year, Tiana was run over by an intoxicated driver. She spent a month and five days in intensive care and has undergone 34 surgeries. After four years of struggling to walk, Tiana learned that a wheelchair would become a permanent part of her life.
While doctors worked on her physically, Tiana worked to heal herself emotionally by sharing her experiences with high school students throughout Oregon.
She went on to graduate school at the University of Illinois where she played wheelchair basketball. In her sport, Tiana holds four national titles, a silver medal from the Barcelona Paralympics and a bronze medal from Atlanta. In 1993 she graduated from the University of Illinois with a MA in International Relations.
Tiana always thought she would grow up to be ambassador to France, but like everything else in her life, it didn't quite go as planned.
Her dream of an international career was broadsided at age 20 when an intoxicated driver ran a stop sign and hit the car in which she was riding. She spent a month and five days in intensive care and after 34 surgeries and four years she learned to walk again.
Since that fateful afternoon in 1988, Tiana's story has taken a positive turn. She was a member of USA Women's Wheelchair Basketball Team chosen to compete in theAtlanta and Barcelona Paralympics where she brought home the silver and bronze medals.
Tiana's story and activities have drawn media attention; she has been interviewed numerous times for her work to eradicate drinking and driving, to her sports and her public speaking. In 1990, she was the subject of a documentary "The Tiana Tozer Story." She has presented to thousands of teenagers across the U.S. on responsible choices and self-esteem and spoken to hundreds of groups nationwide including the Society of Human Resource Management, the Securian sales conference and Special Olympics Oregon. More recently she was featured on MSNBCs Making a Different segment and National Public Radio's Here And Now. In 2010 she was recognize as University of Oregon's outstanding young alumni. Most recently she was keeping a somewhat lower profile working as a humanitarian aid worker in the middle of a civil war in Sudan.
Tiana was first published nationally in 2006 on Starbucks Cup #83. Her short story "Satan's Performance Review" was published by The Wittenburg Door in the October 2007 issue. She is the author of numerous, brilliant, but as yet undiscovered essays and she writes a pretty good annual Christmas letter.
Currently, she is working on her memoir and collecting rejection letters, which she hopes to one day paper her second bathroom with — actually it's going to be a half-bath.
Tiana loves to ski and travel. She spent her formative years on a farm in Boise, Idaho where she acquired the little-known and even less appreciated skill of hypnotizing chickens.
Speaking Programs
Taking the Stairs – Help I've Fallen and I Can Get Up (Youth/Adults)
Tiana Tozer limps on stage and immediately addresses how someone who walks can play wheelchair basketball.
Through humorous stories she addresses people's misconceptions about people with disabilities. Although many funny things have happened to her since she started using a wheelchair, there is nothing humorous about how she ended up with this disability.
Tiana captures the audience as she shares her recovery journey—the victories and setbacks. Skillfully, she then challenges the student's complacency towards the legal drug of alcohol.
After sharing her hospital stories, Tiana illustrates the power of choices through role playing with audience "volunteers." She addresses the unimportance of physical looks, and instead emphasizes the importance of actions and behavior. Tiana empowers everyone to make good choices and take responsibility for those choices.
Tiana offers unique insight into what happens after the party. She has spoken at hundreds of high schools for MADD, she has presented at student leadership conferences, judicial and human resource conferences, pre-prom, Red Ribbon and "What I wish I could have told you" programs. She also lobbied for the .08 law in Idaho, Illinois and Nevada … successfully.
In "Taking the Stairs" Tiana can focus on:
Drinking and Driving
Drug Use
Peer Pressure
Self-Image
Athletes and Alcohol
Bullying
Suicide prevention
Responsible choices
General Motivation
Student Leadership
Becoming The Leader You Want To Follow (Workshop For Keynote Follow-Up)
What makes a good leader? It doesn't take a book to figure out. Everyone already has the basics thanks to a bad teacher, boss or coach; and Tiana uses those experiences to demonstrate principles that participants can use in any circumstance that requires them to take a leadership role.
As she discusses her ten principles, Tiana draws from her own history as a member of the USA Women's Wheelchair Basketball team, a manager and an employee, sharing those stories with humor and insight.
Motivating the Motivators (Workshop For Keynote Follow-Up)
Working with youth can be difficult. Like any job there are successes and failures, but unlike other jobs there is a heightened level of heartbreak or inspiration.
Tiana shares the three rules that advisors, teachers or anyone who works with youth needs to keep in mind. (And yes, there are only three.) Tiana draws from her own experience as a youth advisor and speaker, sharing stories about the kids she helped and the ones she lost. She also speaks to a need rarely discussed: self-evaluation and self-care for those who work with America's greatest commodity—its youth.
The Truth About "There" (Corporate Keynote)
Have you ever said to yourself, "I'll be happy when I . . ."?  Tiana Tozer was one of those people — never happy with her location and always looking ahead … until Iraq. Caught in the middle of two civil wars, Tiana shares the not-so glamorous aspects of overseas work with humor, including the joys of co-housing (like seeing the finance manager in his towel every morning) and how being bombed every Thursday night cut down on her reading.
Tiana shares how she became so goal-oriented, the barriers she faced in achieving her dreams and her disappointment when actual experiences did not live up to her expectations.
Through the story of the search for her dream job, Tiana discusses the difficulties of getting hired when you have a disability and dispels misconceptions about people with disabilities. Includes her Bad Managers/Good Lessons segment, throw away your 300-page book! You only need to know ten things to be a good manager.
After sharing her work stories, Tiana illustrates the attitude barriers people with disabilities face through role playing with audience "volunteers."
Travel with Tiana to Iraq and Sudan on a journey that will reveal the truth about "there" and how the search for fulfillment, happiness and contentment took one woman across the world and back home again.
Tiana Tozer travels from Oregon